Roof insulation is a layer of material installed underneath your roof to create a thermal barrier between outside elements and your home's interior. It plays a critical role in maintaining consistent temperatures in residential and commercial buildings alike. 
Many roofing experts recommend that you inspect your insulation at least once per year. Below, we'll elaborate on why that's important, and how to do it. 
Why Should I Check My Roof Insulation?
It's important to check your roof insulation because it can help make your home more comfortable and prevent costly damages. Here are just a few things that properly functioning insulation can help with:
Preventing Ice Dams
Ice dams are ridges of ice that form on the edge of your roof. They're formed by a combination of freezing temperatures, snow on your roof, and heat escaping from inside your home. They can cause a slew of problems because they prevent melting snow and other forms of precipitation from draining off your roof. 
The water that gets built up by these dams can leak into your home and cause extremely expensive damage, including mold, mildew and structural damage. The actual dams are also known to tear off gutters and loosen shingles. Roof insulation can help prevent these issues by trapping more heat within your home to combat the uncontrollable elements outdoors. 
Reducing Heat Loss
From chilly drafts to rooms that are colder than others, if you notice that your home's temperature fluctuates quickly and dramatically, poor roof insulation is a likely culprit. In fact, roughly 25% of a home's heat escapes from the attic or roof. 
An inspection can help you determine if your roof is underinsulated, or if it has a few pieces of insulation that are damaged and not functioning properly. Either way, once you figure out the problem, you can take steps toward fixing it and living life more comfortably. 
Increasing Energy Efficiency
Take a look at your home's latest energy bills. Are they significantly higher than they have been in past years? It's possible your roof insulation is old or damaged and in desperate need of replacement. 
Fully functioning, properly installed insulation prevents heat from escaping. This leads to a more energy-efficient roof and home, which makes living more comfortable and energy bills more affordable.
How Do I Check My Roof Insulation?
There are a few ways you can check for any malfunctions or damages within your roof insulation, including:
Performing a Touch Test
One basic way to measure your insulation's performance is to do a simple touch test. When you touch your home's interior ceilings, they should feel warm and dry. If they feel cold or damp, it's likely your insulation isn't working well. In contrast, if you touch your roof's exterior, it should feel cold because your insulation is keeping the heat from escaping. 
Of course, this is not the most reliable test, so it's recommended that you follow up with other tests and professional opinions to get a clearer understanding of what's going on. 
Measuring the Insulation Levels
The quality and performance of roof insulation is determined by a measurement called its R-value, which tells you how well your insulation can keep heat from entering and escaping your home. 
In order to measure the R-value of your current insulation, you first need to identify which type of insulation you have: fiberglass, rock wool, cellulose, vermiculite, or perlite. Then, you should measure the depth of the insulation material in inches. Finally, use the calculations below to determine the correct R-value for your insulation material and depth:
Loose fiber fiberglass:

2.5 x depth

Batts fiberglass:

3.2 x depth

Rock wool:

2.8 x depth

Cellulose:

3.7 x depth

Vermiculite or perlite:

2.7 x depth
The total of your calculation is your R-value. Optimal R-values depend on the climate in which you live. In general, cooler climates need higher R-values than warmer ones, but there are many calculation tables and map resources available online to help you find exactly what you need.
Calling a Professional
When in doubt, it's always a good idea to call a professional to come to your house and check things out for you. They'll know the type of insulation you have, what your R-value should be, and any reasons for improperly functioning insulation. They'll also be able to provide the best advice to help fix your problem. 
Why Is Fall the Best Time to Check My Roof Insulation?
Now is the best time to get your roof inspected by a professional because proper roof insulation can help you avoid a lot of common winter roof problems. To get your roof prepared for winter weather, contact Werner Roofing. We'll help maintain your roof and get it in shape to defend against ice dams, heavy snow, and cold temperatures.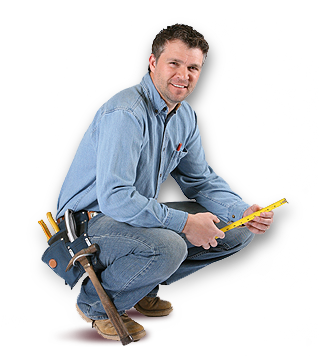 OUR FREE ROOF INSPECTION
How do you know when it's time for a new roof? The only way to be sure of your residential roof's current condition is to have a licensed professional personally inspect it. Werner Roofing is proud to offer free roof inspections for every client, so you can be sure of your roof's condition. Every Werner Roofing inspection comes complete with our promise: "We won't recommend or sell a roof replacement unless it's necessary."