Your roof is one of the first things anyone sees when they drive or walk by. It's a big part of your home's curb appeal, and even more importantly, it keeps your home safe from all of the elements — wind, rain, snow, hail, and more. If your roof needs repair, but your roofer has said the existing shingles on your home are discontinued, what do you do?
You want your roof to look nice and cohesive, but it's also important that you have repairs completed as quickly as possible. Here are a few things to think about when working to get a roof repaired when your roof shingles have been discontinued:
Know Your Insurance Policy
Before you do anything, you should have a clear idea of what your insurance policy will cover. If you're not sure, take a look at your homeowner's insurance policy write-up. Usually, your agent will have mailed or emailed it to you when you signed up for the policy. 
Take a look at how your policy covers roof repair. Some policies will actually mention the matching of discontinued roof shingles for major roof repairs. Other policies, however, might only cover the actual work that needs to be done to ensure the safety of your roof. 
Knowing your policy can help you better determine your next steps. If your policy offers full replacement and mentions matching roofing colors or the discontinuation of shingles, you might be in luck. The next thing you need to determine is how extensive the damage is to your roof. 
Do You Need a Patch or an Extensive Repair?
We've talked about how to assess the extent of your roof damage before, but in this case, the bigger the damage, the more likely you are to end up with a new, totally cohesive roof that has all of the same shingles, in the same color. 
While no one wants to deal with total roof damage, your insurance company is more likely to cover the cost of discontinued roof shingles when the damage is more extensive. 
If your roof just needs a small or medium-sized patch, you might have to work a little harder to find a solution that doesn't leave your roof looking like a patchwork quilt. You'll likely have to talk to your insurance company about how much coverage they'll offer for the repair, and if that coverage will include any additions for the curb appeal or exterior value of your home. 
Find a Roofer Who Will Work to Find a Match
If, in the end, you just need a patch or your insurance company won't pay to help you ensure your entire roof is repaired with new shingles, your best bet is to chat with your roofer. 
If you don't already have a local roofer, you can talk to a few top-recommended pros in your area to find the roofer who can offer you the best shingle match available. There are so many roofing brands, shades, and colors, that at least one roofer you talk to should be able to find you an option that closely matches your discontinued roof shingles. 
While it may not be a perfect solution, patching a hole or damaged part of your roof is more important than having a perfectly matched roof. If it's keeping the elements out, and your home safe, your roof is doing its job. The patch will keep your roof working as it should until the time when you're ready to have your roof completely redone. Then, you'll get the beautiful looking roof you were hoping for, just a little further down the road.
If your roof shingles have been discontinued, get in touch with the professionals at Werner Roofing. We can help you find the perfect match, or choose a new, better shingle for your next roof. Let us know what roofing issue you're facing — give us a call at 616-844-5382 or contact us online today to get your free roofing estimate.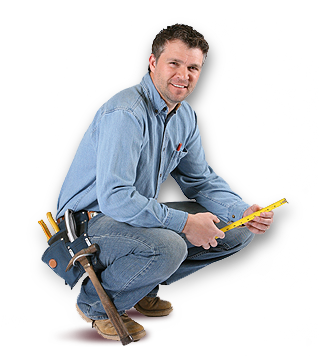 OUR FREE ROOF INSPECTION
How do you know when it's time for a new roof? The only way to be sure of your residential roof's current condition is to have a licensed professional personally inspect it. Werner Roofing is proud to offer free roof inspections for every client, so you can be sure of your roof's condition. Every Werner Roofing inspection comes complete with our promise: "We won't recommend or sell a roof replacement unless it's necessary."