What is Cool Roof Paint aka Coating?
Cool roof coating, also known as cool roof paint, is a coating that's applied to a variety of roofs to better reflect the sun, keeping buildings cooler on the inside and helping reduce energy bills.
How Does Cool Roof Coating Work?
Cool roof coating is applied to clean, existing rooftops as a liquid or thick paint. There are a variety of types of cool roof coatings, so it's always a good idea to talk to your local roofer for advice on which cool roof coating might be best for you.
Traditional roofs, without a cool roof paint, tend to absorb sunlight, especially when they are darker in color. Cool roof coatings, which come in a variety of colors, work to make your roof more reflective. When your roof is more reflective, it lets harmful UV rays from the sun bounce off of it rather than absorbing them, causing the roof to heat up.
Without a cool roof coating, the heat from UV rays will penetrate through the roof and into the building, causing the building's internal temperature to rise. Cool roof coatings help reflect the sun's powerful rays away from your home or building, keeping your home and roof cool, and reducing the energy you have to use to keep your building air-conditioned.
Benefits of Cool Roof Paint
Cool roof coatings offer a number of environmental and cost-saving benefits for both residential and commercial roofs. Let's take a look:
Reduce Energy Use
The most obvious benefit of a cool roof is its ability to keep your home cooler. That means you don't need to spend as much money on air conditioning in the summer, saving you money on those energy bills.
Increase Indoor Comfort
If you don't have, or prefer not to use air conditioning, a cool roof coating can help keep your home comfortable in the heat of the summer. Its reflective properties mean it's directing the sun's rays away from your home, rather than absorbing them.
Extend Roof Lifespan
UV rays from the sun are one of the most harmful elements your roof will ever encounter. The sun does more damage to roofs over time than nearly any kind of precipitation or inclement weather. A cool roof coating offers your roof an extra barrier from the sun's rays, adding another element of protection. When applied correctly, cool roof coatings can extend the life of your roof.
Can I Apply Cool Roof Paint on My Own?
If you think a cool roof coating might be right for your building or home, you're probably wondering if this is a job for you, or for your roofer. Essentially, cool roof coating goes on much the same as paint, it's just a little thicker and more technical. While you could probably handle applying cool roof coating, it's important to talk first to your roofer.
Not all roofs are a good fit for cool roof coatings, and there are a variety of cool roof varieties on the market. Your roofer can point you in the right direction, and help you apply the cool roof coating properly. While it's not much more difficult to apply than regular paint, you do have to apply cool roof coating to your roof. That means, for many, a steep slope, or at least a considerable height. With all of those factors in mind, it's usually worth it to just have your roofer complete the project for you safely and quickly.
Is A Cool Roof Coating Right For Me?
With all of the benefits of a cool roof coating, you might be wondering when you can get yours! First, you'll have to consider if a cool roof coating is right for you. The best answer we can give is it depends…
If You Have an Asphalt Roof
A cool roof coating isn't for you. Coating your asphalt shingles will void the manufacturer warranty. If you're looking for a cool roofing option that incorporates asphalt shingles, we recommend GAF's Cool Series of shingles. Available in a number of colors, shapes, and textures, these asphalt shingles will perform just as well as a cool roof coating will, and they do the same job. Cool Series shingles work to reflect harmful, hot UV rays away from your roof, keeping your home as cool as possible.
If You Have a Flat Commercial Roof, Cool Roof Paint May be Right
Cool roof coatings are used commonly on the flat roofs typically favored by commercial buildings. If you have a flat, commercial roof, talk to your local roofing professional about cool roof coatings. There's probably a great option out there for you.
If You Have a Metal Roof
If you have a metal roof that was installed in the past few years, chances are that you already have a cool roof! Most modern metal roofing products come from the manufacturer with a reflective, cool roof coating already on them or incorporated into the color of the material. That said, if you have an older metal roof that's starting to chip or flake, you can apply a cool roof coating to extend its life and keep your roof cool.
If You Live in a Cool Climate
If you live in a cool climate where your house will encounter more cold days than warm days, a cool roof coating might not make the most sense for you. Cool roof coatings are best for buildings in direct sunlight that experience a lot of very hot, sunny days. Again, it's always best to consult your roofer first. If a cool roof coating option isn't best for your home, they can offer up a few alternative suggestions.
Cool roof coatings are an extremely useful way to save a little on those energy bills and help the environment out while you're doing it. The less energy you use cooling your home, the smaller your carbon footprint. If you have questions about cool roof paint or cool roof coatings, give Werner Roofing a call. We're here to answer any roofing questions you have. Call our office at 616-844-5382 or contact us online today!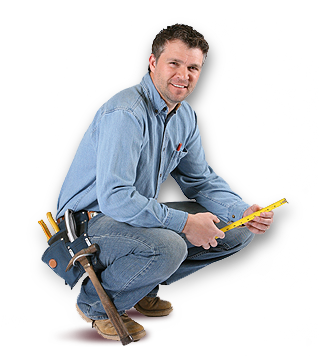 OUR FREE ROOF INSPECTION
How do you know when it's time for a new roof? The only way to be sure of your residential roof's current condition is to have a licensed professional personally inspect it. Werner Roofing is proud to offer free roof inspections for every client, so you can be sure of your roof's condition. Every Werner Roofing inspection comes complete with our promise: "We won't recommend or sell a roof replacement unless it's necessary."