Architectural shingles are a popular choice for many homeowners. They come in various colors and styles, so it's easy to find an option that will elevate your home's visual appeal. Architectural shingles do more than just look good, though. They also can do great things for your home and roof in terms of energy efficiency. 
What Are Architectural Shingles?
Architectural shingles, also known as dimensional shingles, are made from a fiberglass mat base with ceramic-coated minerals embedded in water-resistant asphalt. They usually consist of two or more basic shingles that are bonded together, which gives them their contoured look. 
Homeowners opt for architectural shingles because they come in a wide variety of colors, shapes, and textures. Some new shingles on the market are made from a synthetic slate that looks like real slate, which is becoming increasingly popular. 
Are Architectural Shingles Energy Efficient?
Yes, architectural shingles are an energy-efficient roofing material. They're specifically engineered, so they remain cooler than metal roofing and asphalt roofing by reflecting the sun and absorbing less heat. They provide extra insulation, reducing the amount of heat transference between your home and the outdoor elements, and lowering your heating and cooling costs.
If you really want to take your energy savings up a notch, opt for light-colored architectural shingles. You don't want to wear black clothing when it's hot outside because it will absorb heat. Your roof shingles work the same way. 
Are There Additional Advantages of Architectural Shingles?
Aside from energy efficiency, there are many advantages of installing architectural shingles on your home. Take a look!
Enhanced Curb Appeal 
Architectural shingles can bring an elevated touch to your home. They can be designed to resemble slate or wood to match your aesthetic without the added weight or costs. 
Long Life Span
Architectural shingles have a thick composition, offering better protection and durability against the elements. They have a long lifespan, averaging 18-20 years, while traditional shingles are usually 12-15 years old when they need to be replaced. 
High Wind-Resistance Ratings
You'll benefit from architectural shingles if you live in an area with strong winds and storms. They're usually rated to withstand winds up to 80-120 miles per hour. Traditional shingles can only withstand 60 miles per hour winds. 
Better Warranties
Roofing manufacturers and contractors often offer comprehensive, long-lasting warranties on architectural shingles. This will protect your investment and ensure your home stays in tip-top shape for years. 
High Durability
Architectural shingles are high-quality roofing materials that are built to last. They won't crack or break when exposed to harsh weather conditions. They won't fade from sunlight exposure, and they're treated to resist algae and mold.
Cost-Effectiveness
Architectural shingles tend to cost more than traditional shingles, but they're an excellent investment overall. First, they'll last longer than other roofing materials, so you'll have to spend less money on repairs and replacements. Also, architectural shingles add curb value to your home, so you'll have a better return on your investment. 
Elevate Your Home With Architectural Shingles
If you're looking for the most energy-efficient shingles possible for your new roof, you can't beat architectural shingles. Offering the very best in style and performance, architectural shingles are sure to last for decades. For more information or to select the best type of roof for your home, give Werner Roofing a call.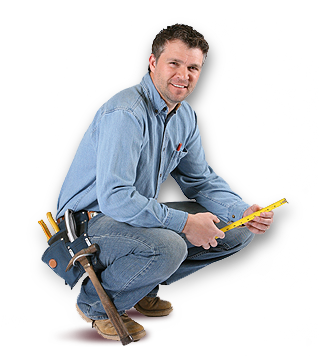 OUR FREE ROOF INSPECTION
How do you know when it's time for a new roof? The only way to be sure of your residential roof's current condition is to have a licensed professional personally inspect it. Werner Roofing is proud to offer free roof inspections for every client, so you can be sure of your roof's condition. Every Werner Roofing inspection comes complete with our promise: "We won't recommend or sell a roof replacement unless it's necessary."