If you're planning to construct a new building, whether it's a residential home or a commercial space, you need to put careful thought into which type of roof is best for it. In general, you have two options: a pitched roof or a flat roof. But how do you know which one is right for your project?
We're here to make the decision a little easier on you. Below, we break down the difference between a pitched roof and a flat roof, as well as the pros and cons associated with each of them. That way, you can make an informed decision based on your budget and your goals for the building. 
Pitched Roof vs. Flat Roof — The Overview
Let's start with a broad overview of these two types of roofs. 
In the pitched roof vs. flat roof debate, the best choice ultimately comes down to personal preference. Pitched roofs are known to last longer and require less maintenance over time, showing great lifetime value. But if you enjoy the look of flat roofs and are hoping for a low-cost installation, a flat roof is still a great option. 
The most important things you'll want to consider when making your decision are:
The type of home or commercial building you're working with

The style of the home or commercial building you're working with

How much money you're willing to invest in a new roof, both upfront and over time

How much maintenance you're willing to do on your roof over time
Want to know more details? Read on for a complete breakdown of pitched roofs vs. flat roofs. 
What Is a Pitched Roof?
A pitched roof is any type of roof with a peak. It slopes downward, usually in two parts that connect at an angle in the center ridge of the roof. It's what offers the triangular shape at the top of a home and often creates tall attics on the inside. It's the most common type of roof for residential homes here in the Midwest. 
Pitched Roof — Pros
Since pitched roofs are more common than flat roofs, you can probably imagine that there are plenty of reasons many homeowners and business owners choose them. A few of the benefits you can expect from pitched roofs include:
Classic curb appeal.

Pitched roofs offer a traditional, homey appeal. By choosing one for your home, you'll likely fit right into the neighborhood. And by choosing one for your commercial building, you'll likely welcome customers with a unique sense of comfort and hospitality. 

Longer lifespan.

The average asphalt shingle pitched roof

can last up to 20 years or more

. Of course, this can vary depending on the type of roofing material, climate, and level of maintenance, but it's generally a great long-term investment. 

Less maintenance.

Pitched roofs are

designed to let precipitation like snow and rain slide right off them

. They're built with a pitch to reduce the beating a roof takes and to minimize the potential for leaks as a roof ages. The sloped design means you'll have far fewer maintenance requirements during your roof's life than you would with a flat roof. 

Higher lifetime value.

What do you get when you combine a long lifespan and low maintenance requirements? A great lifetime value! While new roofs are always a large investment, you can reduce your overall spend by choosing a pitched style.
Pitched Roof — Cons
Pitched roofs also have their drawbacks. Some of the most prominent ones include:
Higher upfront installation cost.

When compared to a flat roof, the upfront cost of pitched roof installation is typically higher. A pitched roof costs more to install because it takes longer and requires more materials. 

Less modern aesthetic.

If you're designing a contemporary, modern home or building, a pitched roof may not fit with the architectural style you're hoping for. A flat roof may make more sense and tie together the overall look of the building. 
What Is a Flat Roof?
A flat roof is any roof without a peak. But while its surface may be flat, it may be designed with a slight, almost undetectable slope that pushes precipitation out toward the building's gutter system. Flat roofs are most commonly seen on commercial buildings and in contemporary architecture. 
Flat Roof — Pros
For many, a flat roof is the most desirable option. Homeowners and business owners who choose flat roofs enjoy the following advantages: 
Modern aesthetic.

Clean, straight, minimalist lines are the current trend for any building, whether it's residential or commercial. If that's the aesthetic you're going for, a flat roof can deliver it best. 

Lower upfront cost.

A flat roof is less expensive to install than a pitched roof. This is because it requires fewer materials and is structurally simpler. This also means that flat roofs can be installed on a faster timeline, which is part of what makes them attractive to many business owners. 

More cohesive space.

There's a bit of controversy over whether a pitched roof or flat roof provides a building with more space. Regardless, a flat roof does offer a more cohesive, usable space for an entire building. While a pitched roof might have a triangular attic, the entire top floor of a flat-roofed building is the same size and shape of the lower floors. Again, this makes a flat roof a great choice for commercial use, as you can fit more offices and storage space. 
Flat Roof — Cons
While a flat roof offers a more affordable upfront cost and can provide the aesthetic that many homeowners and business owners are looking for, they're not always the most practical option. Here are a few reasons why: 
Shorter lifespan.

A flat roof, on average, will last around 10 years. That's considerably less than the estimated lifespan of a pitched roof, meaning you'll spend a bit more on roofing over decades. If you're planning on staying in your home or business for a long time, this may not be the best choice for you. 

More maintenance.

A flat roof poses some structural concerns, especially for buildings in areas that experience a lot of snow and/or rainfall. For that reason, it's recommended that you have your

flat roof inspected at least once a year

, if not more regularly, to ensure you don't miss any big problems in your roof. Luckily, flat roofs are pretty easy to inspect because you can walk on them easily, so it won't cost much to get a roofer out to your building regularly. 

Higher chance of leaks.

Even though most are designed with a slight slope, flat roofs still aren't the best at shedding a lot of rain or snow. As a result, rain and snow can build up or puddle at various spots on the roof, which causes

leaks

as the water sits there over time. 
Install the Roof You Want with Werner Roofing
The decision between a pitched roof or flat roof is a big one and can have long-term implications on the maintenance and upkeep of your building. For help deciding which is best for you, reach out to our team at Werner Roofing. Give us a call at (616) 844-5382 or contact us online.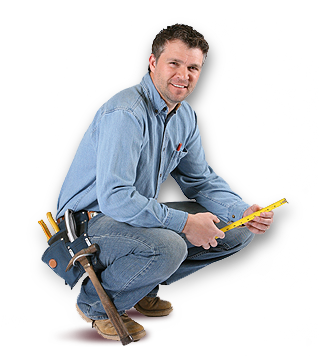 OUR FREE ROOF INSPECTION
How do you know when it's time for a new roof? The only way to be sure of your residential roof's current condition is to have a licensed professional personally inspect it. Werner Roofing is proud to offer free roof inspections for every client, so you can be sure of your roof's condition. Every Werner Roofing inspection comes complete with our promise: "We won't recommend or sell a roof replacement unless it's necessary."