Curb appeal isn't just about your landscaping and front door aesthetics. If you want a house that really makes people stop and stare, every detail counts right down to the shade of your shingles. In fact, the color of your shingles not only contributes to but actually makes a huge difference in the appearance of your home (not to mention the envy level of your neighbors)! 
Of course, how your house looks isn't the only thing to consider. Which roofing shingle color you choose can also have an effect on the energy efficiency of your home. Bottom line? Choose wisely, my friends. Don't take shingle color selection lightly. It might seem like small beans, but it's actually a big decision, which is why we're here to help.
How to Select a Roofing Shingle Color
So how do you go about selecting the best shingle color for your home? Here are 3 easy steps you should take to feel confident with your roofing shingle color decision:  
Step 1: Get Some Roofing Shingle Color Samples
The first step is to obtain some shingle samples from your roofing company. There are different brands and styles of shingles, as well as colors, so once you narrow down your list of options, get a sample of each type in a variety of shades so you can bring them home and compare.
Step 2: View Your Color Samples at Different Times of the Day
It's important to take into account the different lighting that occurs throughout each day and how that can affect the look of your shingles, and thus the overall look of your home. Take your samples out in the morning, mid-day, and evening and walk around your house to see how the different colors look in different lighting and on different sides of your home. Don't worry if your neighbors are wondering what the heck you're doing, just concentrate on implementing your shingle-envy plan.   
Step 3: Consider the Style and Color of Your Home
When choosing roofing shingle color, it's essential to coordinate with not only the color of your siding but also the style of your home and the structure of your roof. 
Make sure the shingle color you choose complements the color palette you've got or plan to have. For the best results, the shingles should have a slightly contrasting tone to the rest of your house and tie together with your shutters, front door, or accent trim. 

Think about how much of your roof is visible. Houses with high-pitched or sloped roofs tend to show a lot of shingle and if that's the case, you might not want to go too bold or dark with your color choice to keep things looking balanced.

Ask yourself what matches best or makes the most sense with the style of your home. For instance, a trendy color might not be the right choice for a turn-of-the-century house. Also, if your roof has features like turrets, gables, dormers or skylights, consider a shingle color that best enhances these unique architectural aspects of your home.  

Be careful with shingles featuring blended colors or patterns. While these certainly add character and appeal to solid colored houses, they can look busy and clash with a house that has a mix of siding and brick or stone.
Beyond Beauty: What Else Should You Consider When Choosing Roofing Shingle Color?
Okay, we know you're excited, but hold on a minute. You're not quite ready. Now that you've followed the 3 easy steps above, there are a few other things you should keep in mind before you make your final decision on your roofing shingle color. 
Know your neighborhood

– Check if there are any Homeowners Association rules in your neighborhood that could limit the shingle color choices you have. You might also have to weigh a dramatic statement versus resale value of your home. 

Keep cool (or warm) and carry on

– Your shingle color can actually be a factor in the heating and cooling cost of your home. Just how much can the color of your shingles contribute to your energy efficiency efforts? Believe it or not, it can affect your attic temperature by as much as 40 degrees! So, before you land on a color, consider this:
Lighter shades of shingles deflect sunlight and keep your house cool.

Dark shingles absorb sunshine and heat, to help your house stay warm. This can also help to melt snow and ice on your roof faster, which you gotta admit is a nice bonus around here! 
Of course, there's more to energy efficiency than the color of shingles on your roof. Proper insulation keeps your house warm in the winter and cool in the summer by not allowing inside air to escape. Just as importantly, good ventilation keeps air flowing, bringing in cool air and releasing warm air to ensure regulated temperatures. 
You know what else makes a big difference? The quality of roofing materials and the roofing company you choose!  
Finding the Right Color Roofing Shingle For You
Considering your options for new shingles? Call Werner Roofing! We proudly work with and install the best shingle brands on the market and can help you choose the best roofing shingle color and material for your home design, budget, and expectations. We'll even come and check out your roof for free, so contact us today!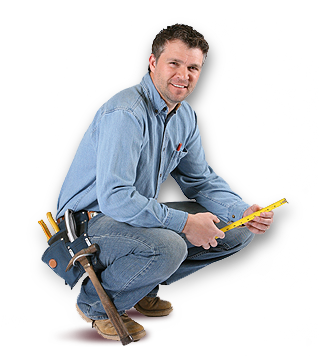 OUR FREE ROOF INSPECTION
How do you know when it's time for a new roof? The only way to be sure of your residential roof's current condition is to have a licensed professional personally inspect it. Werner Roofing is proud to offer free roof inspections for every client, so you can be sure of your roof's condition. Every Werner Roofing inspection comes complete with our promise: "We won't recommend or sell a roof replacement unless it's necessary."