The roof on your home is kind of a big deal. It needs to keep you dry, safe, and warm — not only protecting your house, but also your family. That's why finding the right roofing company is a pretty big deal, too. You need roofers you can trust and depend on, especially in Michigan where you know what they say…if you don't like the weather, just wait a few minutes and it'll change. Choosing a roofer can be as tricky as knowing what to wear on any given day around here — sometimes any given hour! 
To determine which Michigan roofing company is right for you, here are some questions to ask and things to keep in mind that will help you make the best decision for your needs:
Look for a Licensed & Insured Michigan Roofer
If you hire a roofing company that is not licensed and insured, you are risking poor workmanship without recourse and serious liability if someone gets hurt. With no workman's comp, for example, you can be sued if an accident occurs. 
Find out what insurance coverage the company has and ask if they are licensed and accredited in the  State of Michigan, then double-check to make sure they meet all the Michigan requirements. 
Ask About Michigan Roofing Experience
To ensure quality work, experience is key, not just in roofing, but roofing in Michigan specifically. Remember that whole thing about the weather? 
You're looking for professionals who know the right techniques and materials to use for your area and your climate. They should be able to spot and repair problems and offer advice based on knowledge and facts. After all, your roof is too important to hire a contractor who's just "dabbled" in the business, installing or repairing a roof here and there. If that were the case, you may as well ask your cousin Bob who's been known to make a mean birdhouse. Believe us, it's better to stick with experienced professionals!
Compare Roofing Warranties, Materials, and Estimates, Oh My!
Along with a good amount of experience, the roofing company you hire should offer materials that are well-known, trusted brands with manufacturer warranties to back them up. The roofers should also provide a warranty for their own workmanship. No warranties? No deal. Just walk away. 
In addition, before any work is ever done, a good roofing company should offer a free estimate, give it to you in writing and spell out everything that it includes. If an estimate is given sight unseen or has a price tag attached to it, keep looking. 
Lastly, it's a good idea to compare the warranties, materials, and quotes from at least three companies to weigh your options and make the best decision for you. It might take a while, but it will be time well spent.
Find a Michigan Roofing Company in Good Standing 
Let's face it, people don't purchase anything anymore without first checking out reviews, whether rated by stars, thumbs up, or rotten tomatoes! Before you take any of the steps above, ask around for references and do some research on what customers have to say. 
Talk to people in your neighborhood, family, and circle of friends to see if they have a Michigan roofer they were happy with and would recommend. 
Search online for "Roofing Companies in Michigan" or narrow your search even more by including your city. Then, read each of the company's customer reviews. 
The Better Business Bureau is also a good source for reviews and information that can help you make an informed decision.
Check All the Boxes 
If you're looking for a trustworthy, reliable roofing company in Michigan, we just happen to know a place that checks all the boxes — give Werner Roofing a call! With over 30 years of experience — in roofing and in Michigan — plus a whole lot of satisfied customers, we've got what it takes to serve you and your roof with top-quality products and workmanship (backed by warranties of course!). Contact us today for that free estimate we mentioned. We'd love to work with you!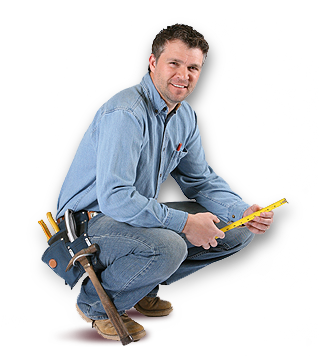 OUR FREE ROOF INSPECTION
How do you know when it's time for a new roof? The only way to be sure of your residential roof's current condition is to have a licensed professional personally inspect it. Werner Roofing is proud to offer free roof inspections for every client, so you can be sure of your roof's condition. Every Werner Roofing inspection comes complete with our promise: "We won't recommend or sell a roof replacement unless it's necessary."