What to Know About Storm Damage Roof Repair 
Sometimes Mother Nature and your roof just don't get along! Wind, hail, and stormy weather can cause damage to shingles, leading to rot and leaks which can compromise your roof's ability to protect your home. That's why it's vital to repair roof storm damage as soon as possible. How can you spot damage a storm has left behind and what can you do about it? 
When the wrath of Mother Nature gets the best of your roof, here's what you need to know:
Signs You're in Need of Storm Damage Roof Repair
The first thing to do after a storm is assess the damage it may have caused. If a tree has fallen on your house, it's pretty obvious you have some issues to address, but sometimes storm damage is not so easy to see. You'll need to take a good look around. 
If you notice shingle pieces or granules on the ground, that's a sure sign you should take a closer look up top. Inspect your roof (or have a roofing company do it). Look for torn, cracked, or missing shingles that may have fallen victim to high winds. Also, keep an eye out for shingles that are missing granules or have dents and impact marks from hail or falling tree limbs and debris.
Don't forget to check your gutters and downspouts for clogging and damage, as well as the flashing found around your chimney and vents. Inside, look for signs of leakage like water marks and discoloration in your attic or on your walls and ceiling. 
Document everything you find and take pictures if possible so you can share the information with your insurance company, which brings us to step two…
Filing an Insurance Claim for Storm Damage To Your Roof
Once you've taken note of all the damage, it's time to contact your homeowner's insurance company to see if your policy provides coverage for roof damage due to storms. If so, they will send you the paperwork needed to file a claim. In the meantime, get an estimate from a reputable roofing company so you have a general idea of the cost of repairs. 
When your claim is approved, keep all your receipts to have on record whether you make the roof repairs yourself or you enlist the help of professionals.    
When to Leave Storm Damage Roof Repair to the Pros
If the damage to your roof is minimal and you feel confident you can address problems and repair shingles yourself, that's great. However, if the damage is extensive or the idea of attempting roof repairs on your own makes you want to run inside and hide, it's time to call in the pros. If that's the case, you're in luck — an expert team is at the ready!  
If your roof suffered damage during a recent storm, don't hesitate to reach out to Werner Roofing. We're happy to perform an inspection and provide an estimate free of charge. We can then make the necessary repairs, and even replace your roof if need be, quickly and efficiently. You can count on us to stop Mother Nature from making things worse and ensure you and your roof are ready to weather whatever comes next. Give us a call at 616-844-5382 today!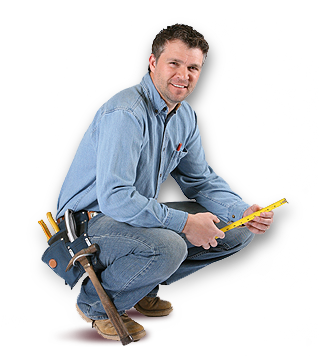 OUR FREE ROOF INSPECTION
How do you know when it's time for a new roof? The only way to be sure of your residential roof's current condition is to have a licensed professional personally inspect it. Werner Roofing is proud to offer free roof inspections for every client, so you can be sure of your roof's condition. Every Werner Roofing inspection comes complete with our promise: "We won't recommend or sell a roof replacement unless it's necessary."