Just as with other aspects of your house,
your roof needs regular maintenance
to keep it in tip-top shape so it can do its job of keeping you safe and warm. There comes a point, however, when the amount and cost of roof repairs might make you start to wonder if it's time to replace your roof, not just fix or maintain it. Ah, but how exactly do you know for sure when your roof is ready to retire? Well, the best way is to keep your eye out for these tell-tale signs a new roof should be in your near future.
Signs it is Time for a Roof Replacement
Leaks & Streaks
Before you head outside to inspect your roof, head up into your attic. Is there a musty smell? Do you see any streaks of light coming through the boards overhead? What about saggy areas or stains from water damage? All of these are indicators that you've got some leaking going on, and that's a sure sign it's time to consider putting a new roof over your heads. If you put it off too long, you'll not only be breaking out the buckets every time it rains but also the big bucks for high energy bills!
Old Age 
Unfortunately, like all of us, a roof can start showing its age over time. Metal roofs have a pretty long lifespan, not needing to be replaced for as many as 50 years. Cedar shakes last around 30 years. The most common type of roof, however, has asphalt shingles which typically last about 15-25 years. If new shingles were installed over existing ones, then make that closer to 20. 
If you're not sure when your roof was installed, don't worry — you now have a good excuse to spy on your neighbors! More than likely, the houses in your neighborhood were all built around the same time, so if your neighbors start replacing their roofs, it's probably time for you to do the same. 
Sad Shingles
Shingles that have all their granules intact and lay flat are happy and healthy. Do yours look sad? Check for shingles that are buckled, curled, cracked, sagging, worn, or even missing. Look for any signs of decay, as well as moss which is a sign moisture is trapped beneath the shingles and that means rotting can occur. 
Be sure to examine weather damage hot spots, too, like valleys (the areas where the different slopes of your roof connect) and chimney flashings (the area that surrounds the base of your chimney where it meets your roof). 
After all that investigating, if you have more sad shingles than happy, your roof is definitely nearing the end of its life cycle.
Clogged Gutters
Another way of knowing your roof is ready to be replaced is by checking your gutters. If they are full of  shingle particles, pieces, granules, and debris, that means your shingles are deteriorating and, well, so is your roof! 
Constant Repairs
If repairs are never-ending, never enough, and becoming more costly than it would be to just get a new roof, investing in replacing your roof makes more financial sense than to continue trying to patch up the problems. 
Is it Time to Replace Your Roof?
If you're still not sure whether it's time to replace your roof, or you would prefer to leave the inspection to the professionals (good call!), you're in luck. At Werner Roofing, we're happy to come out, free of charge, to determine the condition of your roof and help you decide what the best option is for your home. Call or visit us today to schedule a free roof inspection or to get a free quote. Our team is always happy to help!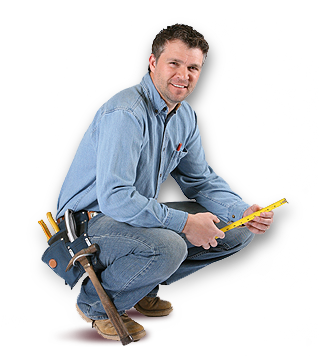 OUR FREE ROOF INSPECTION
How do you know when it's time for a new roof? The only way to be sure of your residential roof's current condition is to have a licensed professional personally inspect it. Werner Roofing is proud to offer free roof inspections for every client, so you can be sure of your roof's condition. Every Werner Roofing inspection comes complete with our promise: "We won't recommend or sell a roof replacement unless it's necessary."