Skylights are a great addition to your home. They bring an unmatched supply of natural light and air that brings plenty of
style, comfort, and health benefits
.
But once you've decided to get skylights, you may be wondering, "what are the best places to install these skylights?" in your home.
Here are the top five places where skylights can really shine:
5 Great Places for Skylights in Your Home
While skylights can certainly fit nicely into any room, there are a few specific areas where they truly have the ability to make a statement. 
1. Kitchen
The kitchen is a main gathering place for many families. Therefore, it's one of the best places to put a skylight. They create a visual effect that can make a room that's often crowded look a bit bigger and brighter. 
Also, adding a skylight will add more natural air ventilation in a space where it's really needed. The heat and odors from cooking will be able to escape easily. Better yet — skylights don't take up the wall space that traditional windows do, so you can have more room for storage.
2. Bedrooms
Skylights are a great addition to bedrooms because they offer the best of both worlds in terms of natural light and privacy. If you're looking to start your day with some sunshine, you won't have to worry about covering any windows up with blinds while you get ready. 
And let's not forget to mention, what better view than a sky full of stars to fall asleep to?
3. Bathrooms
Similar to the kitchen, bathrooms are another place where skylights' ventilation features are especially useful. Due to their closed-off layout, bathrooms easily build up moisture. This can lead to mold, water damage, and mildew that is bothersome to live with and costly to fix. Skylights can help to mitigate some of that humidity, while offering the light you want, and the privacy you need. 
4. Hallways
Although they're not technically a room, hallways are a great place for skylights. They're places that are often forgotten about, and therefore don't showcase many design elements — but they could! 
Adding a skylight can make a hallway just as functional and stylish as the other rooms in your home. Hallways are also a great place to incorporate more natural light to flood through the home.
5. Attic
Many homeowners transform their attic into another living area if they don't need the extra storage space. They can be transformed into another family room or bedroom. However, if you choose to do this, one of the main issues you may run into is lighting. 
A skylight is a great way to add natural light into this dark space and make it more comfortable. Then, not only do you have a unique room in your home, but unique design and functionality features to go along with it. 
Werner Roofing is proud to work exclusively with VELUX Skylights because they offer the best quality skylights on the market. If you're considering placing a few value-adding skylights in your home, give us a call or contact us online! We'd be happy to help you find the perfect placement and install your new skylight quickly and efficiently.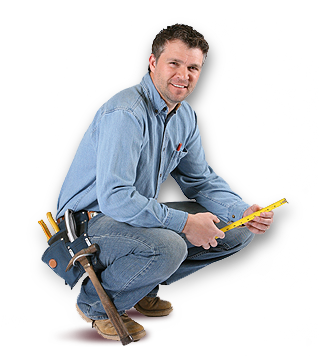 OUR FREE ROOF INSPECTION
How do you know when it's time for a new roof? The only way to be sure of your residential roof's current condition is to have a licensed professional personally inspect it. Werner Roofing is proud to offer free roof inspections for every client, so you can be sure of your roof's condition. Every Werner Roofing inspection comes complete with our promise: "We won't recommend or sell a roof replacement unless it's necessary."