WEST MICHIGAN VELUX SKYLIGHTS
New windows are a great way to freshen up and change the feel of any home.  Skylights especially add space and tons of light to even the darkest room in your house.  If you'd like to give your home a brighter look, Werner Roofing can install any type of skylight, from ventilated to sun tunnel.  Give us a call today at 616-844-5382, and we'll get you scheduled as soon as possible.  
Werner Roofing is the only authorized installer on the lakeshore for Velux skylights.  Velux is a leader of the skylight industry with over 75 years of experience in manufacturing and producing skylights and sun tunnels.  In order to provide our customers with quality, top-of-the-line products, we only deal with Velux products.  They utilize the highest technology and provide the most options, with choices from sun tunnels to skylights that include solar panels. With their exceptional quality, and extensive range of products, we're sure to find a skylight that fits your home's needs and your budget.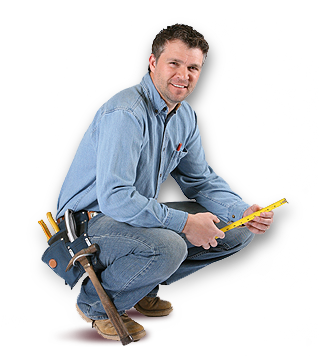 OUR FREE ROOF INSPECTION
How do you know if you need a new roof? You might get another year out of your current roof or it might not last through one more summer. The only way to truly know if you need a new roof is to have a licensed professional come to your house and inspect your roof. Every Werner Roofing inspection comes complete with our promise: "We won't recommend or sell a roof replacement unless it's necessary." 
Benefits of a skylight:
So, you've been considering a skylight for your home, but you're not really sure that it's worth it?  Here's 5 reasons why it might be:
Natural light – There is no better way to fill your home with natural sunlight.  A skylight lets in an optimal amount of light, which is also considered by many to be a major health benefit.
Saves money – Skylights can save you money on your energy bill, especially if you install an energy efficient skylight.  Many skylights reduce the need for air conditioning and fans in the summertime, and they also reduce your need for artificial lighting.  
Ventilation – There are many types of skylights that offer electric ventilation, which is great for ensuring proper air flow throughout your home. Other types of skylights, those that open manually, don't even need a ventilation system, as they naturally encourage the flow of air.
Privacy – Skylights are a great way to let additional sunlight into your home without sacrificing privacy.  Since they are on the roof, no one can see into your windows when the curtains aren't closed. This makes skylights a great option for bathrooms as well.
Brighten small spaces – Some rooms in your home just aren't big enough to have an actual window, but that doesn't mean they have to be dark and gloomy.  Tubular, or sun tunnel, skylights are perfectly adapted to smaller spaces like pantries and bathrooms, because they are installed through the roof, and don't have to be large.   
Types of skylights:
Now that you've decided you'd like a skylight, how do you know what type to get? While there are millions of variations and styles of skylights, there are three basic types, all of which the experts at Werner Roofing are happy to install for you:
Fixed – A fixed skylight is one that cannot be opened and functions primarily to add light.  Generally, they are fairly large, and are seen in larger rooms like living rooms, kitchens and bedrooms.
Tubular – This type of skylight is much smaller, and is typically installed in small rooms that don't receive much, if any, natural light.  They make closets, hallways, and pantries look larger and brighter.  
Ventilating/roof windows – This type of skylight is used in places that can use more ventilation. They can be opened either manually or mechanically, depending on the type you have installed. They're most commonly seen in high ceilinged rooms like attics, as well as rooms with a lot of moisture, like kitchens and bathrooms.  
The only drawback to skylights is that if they are poorly maintained, and as they age, they can eventually develop leaks.  If you think your skylight is getting on in years, or if you've noticed a leak coming from the area of one of your existing skylights, don't hesitate to call Werner Roofing at 616-844-5382.  We'll be able to inspect it, tell you what's happening, and provide you with a solution.  
What to do if you suspect a leak?
If your skylight seems to be leaking, there's a few things you can do to determine where the leak is coming from. The problem isn't always a true external leak, but sometimes just a simple malfunction with the skylight that can easily be fixed.
First, you'll want to make sure your skylight is completely closed. Sometimes, they don't completely seal if you close them in a hurry.  Additionally, skylights that have weather stripping can get worn out, and over time they can open a bit which will let in water, but in this case you can just replace the worn-out weather stripping.  

Next, check to make sure that the water you're seeing isn't just pooled condensation from the inside of the window.  In certain climates, where it's very cold or there is a lot of moisture, condensation can build up on the inside of the window, and then just drip off.  

Once you've double checked the first two steps, it's time to check out the window itself.  Inspect both the inside and outside of the skylight, searching for cracks in the window and the flashing, and looking for dampness around the area of the window.  

As you move to the outside of the skylight, first make sure you're taking proper safety precautions, and then clear away any leaves and debris around the window.  This will let you see if there are any hidden cracks or holes.

Finally, you'll want to inspect the roofing and flashing around the skylight.  The roofing should come down around the flashing on all sides.  If there's a gap between the roofing and the flashing, there's a good chance this is where your leak is coming from.

If there is visible damage on the flashing, you see pinpricks or holes, that's a good sign you should patch or replace it.   
The method to fixing leaks in a skylight all depends on what part of the skylight is leaking. Now that you've determined where your leak is coming from, you can determine which method is right to fix it.  Remember that climbing on the roof to repair your skylight can be dangerous, so take proper safety precautions.  If you're unsure what the problem is, or if you're uncomfortable fixing your skylight, don't hesitate to call the experienced roofers at Werner Roofing; we're more than happy to come out, identify and fix your skylight.  
How to fix your skylight:
Cracks in the window itself – If the glass part of your window has a crack, it's a good idea to seal it with a clear silicone.  Make sure the silicone extends throughout the entire length of the crack.
Lifted shingles pulling away from flashing – Sometimes shingles can curl, which means they are pulling away from the flashing, which will let in water. If you get up to your skylight, and the shingles don't come over the flashing, it's important to reset them so that they are properly installed, and extend over the flashing.
Shingles and flashing don't meet – If the edge of the shingles around the skylight don't come all the way over the flashing, you can fix the gap with a bit of roofing cement.  Make sure that the flashing is clean, dry, and free of any debris, and then apply the roofing cement to the space between the flashing and shingles.  This should seal out any water, so long as the cement doesn't become brittle and crack.  You'll want to check this every few months to make sure your fix is still in place and working properly.  
Fixing or inspecting a skylight can be a dangerous job.  Let our experts at Werner Roofing handle it for you! Avoid the danger and the hassle, and call us at 616-844-5382, or put in a request for your free quote today.
FREE ROOF INSPECTION & QUOTE
If you're considering a new roof, the first step is to have us come out for a FREE inspection. This will allow us to evaluate your current roof and give you estimates on your options.
ASK A ROOFING QUESTION
Do you have a roofing question? We're here to help. If you are confused or would like information about our products or service just send us a message and a representative will get back with you shortly.