VELUX Skylight Installation Guide
If you love natural light, fresh air, and saving on energy bills (who doesn't love to save, right?), installing VELUX skylights can accomplish all three! High quality and high performing, these aren't the skylights of old. VELUX skylights come in different sizes — even sun tunnels! — to brighten any size room, and when installed correctly, they can actually increase the energy efficiency of your home. 
The key words there are "installed correctly" which is why we've created this VELUX skylight installation guide.  
Why Install VELUX Skylights?
Skylights have come a long way, and VELUX skylights are certainly proof of that! These high-tech, premium quality skylights are not only beautifully designed, but also feature three layers of protection against leaks and in fact, offer a No Leak Guarantee. They can be automatically controlled with a remote or smart app, accessorized with blinds, and specially coated to help keep them clean as well as absorb solar heat. Basically, VELUX skylights work as good as they look, and good would be an understatement! 
Where to Install VELUX Skylights
Skylights can be used to make ceilings of all heights look even higher. They can bring in sunlight to dark spaces like hallways, staircases, or interior rooms. If you want to highlight areas of your home or "cheer up" a space like a closet or bathroom, a perfectly placed skylight can do the trick. However, the inside of your house isn't the only thing to consider.
Let's talk curb appeal. Outside appearance is where traditional skylights have had a bad rap, but the technologically advanced, sleek design of VELUX skylights allows for a low-profile exterior frame that blends into your roof rather than taking away from your home's aesthetics. The location of the skylight makes a difference, though. 
The slope of your roof, the angle at which your skylight is placed, and the direction it faces all contribute to the amount of light it brings in, at what time of day you can enjoy that light, and how much heat from the sunlight is absorbed. 
Bottom line? When deciding where to install a VELUX skylight, you need to think about the outside of your house to ensure you achieve the effect you want on the inside! 
VELUX Skylight Installation
Just as deciding where to install your skylight involves both the outside and inside of your home, the actual installation of VELUX skylights involves the exterior and interior too. 
Installation occurs in two phases:
Exterior

– this involves cutting a hole in your roof and attaching the skylight. It can take anywhere from a half day to three days depending on the pitch of your roof, the depth and shape of the light shaft, and of course, the weather.

Interior

– this includes drywall and painting and typically takes about a half day per skylight, depending on whether your ceiling is flat or vaulted.  
Considerations for Installing VELUX Skylights
Obviously cutting a hole in your roof should not be taken lightly! It's always best to consult with a professional, and hire your experienced local roofer for installation. They'll have the know-how to take care of a few key considerations: 
Checking with local building codes to avoid any violations.

Determining whether your roof has rafters (which can be cut and reinforced) or trusses (which cannot be cut and will need a skylight that fits between them).

Ensuring the site you choose doesn't have any hidden obstacles like ductwork or electrical wires. 
When to Call the Pros for VELUX Skylight Installation
As mentioned, cutting a hole in your roof is no small endeavor! Unless you feel absolutely confident that you can install a skylight without compromising the integrity of your roof, this is a situation in which we would definitely recommend calling a professional team. 
Leaving it to the experts will give you peace of mind that your skylight is installed correctly, so you can enjoy natural light, fresh air, and yes, even lower energy bills, worry-free.  
If you're considering adding high performance skylights to your home, contact Werner Roofing. We proudly and expertly install VELUX skylights and are happy to come out for a consultation. We can help you decide on the VELUX product that fits best with what you want to achieve and install it exactly where you can benefit from it most. Reach out to us online or call 616-844-5382 today!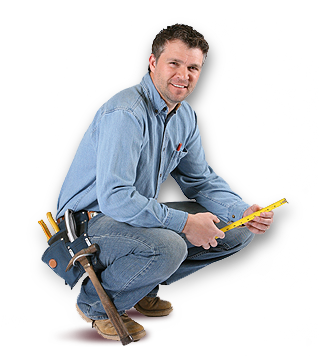 OUR FREE ROOF INSPECTION
How do you know when it's time for a new roof? The only way to be sure of your residential roof's current condition is to have a licensed professional personally inspect it. Werner Roofing is proud to offer free roof inspections for every client, so you can be sure of your roof's condition. Every Werner Roofing inspection comes complete with our promise: "We won't recommend or sell a roof replacement unless it's necessary."