You've probably heard that a new roof is a hefty investment. But that's to be expected for one of the most important structural components of your home. 
So how much does a new roof cost, really? Well, it's estimated that the average one will cost a homeowner between $5,000 to $20,000 — but that's a pretty wide estimate, so we'll clue you in on how to get a more specific estimate for your own below. 
How to Determine the Cost of a New Roof 
The cost of a new roof is generally determined by two factors: labor and materials. Labor costs involve the work needed to take the old roof off and to install the new one. Material costs are dependent on what type of roofing material you want and how much of it you need. And in order to figure out how much you need, you'll need to understand one important concept: roofing squares. 
Understanding Roofing Squares
A roofing square is a unit of measurement for calculating the size of a roof. Equivalent to 100 square feet, it's a much simpler way to calculate the amount of material needed to cover your roof. Here's an example of how roofing squares work: 
Say you have a 2,200 square foot roof. You'll take that total square footage, then divide it by 100 to determine how many roofing squares it is. So, 2,000 ÷ 100 = 20 roofing squares. 
Once you've determined your required amount of roofing squares, it's common to order an additional 15% of materials onto that for backup. So, 2,000 x .15 = 300, and 300 ÷ 100 = 3 roofing squares — which brings your grand total to 23 roofing squares worth of material. 
Additional Considerations for the Cost of a New Roof
Within the broad categories of labor and materials, there are a few other factors that go into determining the cost of a new roof. So, while determining how much material you need is generally the first step, there are a couple more things to consider after that.
Material Type
There are various types of roofing materials to choose from, and the one you choose will affect the total cost of your new roof. For example, traditional asphalt shingles or metal roofing will usually be a little less expensive than slate tiles or wood shakes. 
Style
There is also a variety of shingle styles within each category of roofing material. Generally speaking, the more stylized, the more expensive (think specialty colors, textures, etc.). For example, basic 3-tab shingles will usually be more budget-friendly than architectural shingles that provide a more dimensional appearance. 
Roof Slope
Something that many homeowners aren't aware of is that roof slope affects the cost of installation labor. If your roof is steep, it can make installation more difficult because it requires more staging and care for the safety of workers. 
Add-Ons
Additional features like skylights, chimneys, or flashing also require a little extra effort in terms of installation labor. So, if your roof already has them or you'd like to add some, you'll likely be charged for the additional time and effort. 
Get a Free Estimate for Your New Roof at Werner Roofing
The best way to determine the cost of a new roof? Ask a roofing contractor! At Werner Roofing, we offer free roofing estimates and we're happy to help you find a solution that works best for your home and for your budget. We can also walk you through various financing options, including our own program with our partners at Hearth. To get a free roofing estimate, contact our team today.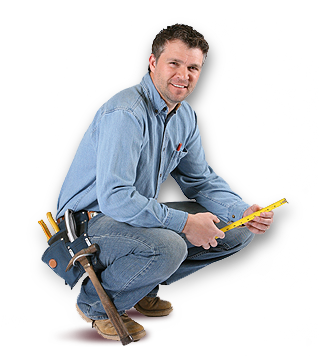 OUR FREE ROOF INSPECTION
How do you know when it's time for a new roof? The only way to be sure of your residential roof's current condition is to have a licensed professional personally inspect it. Werner Roofing is proud to offer free roof inspections for every client, so you can be sure of your roof's condition. Every Werner Roofing inspection comes complete with our promise: "We won't recommend or sell a roof replacement unless it's necessary."