If you're considering replacing your roof, you might ask yourself, "What are the real differences between metal vs. asphalt roofs?" We've got the answers to your questions so you can decide which type of roof is best for your home. 
The Rundown: Metal vs. Asphalt Roofs
In the roofing industry, asphalt roofs are the most popular choice for several reasons – they're cheaper, provide adequate protection, and come in various styles to match any home. Asphalt isn't as durable as metal, though, and it requires slightly more maintenance and may need replacing after a certain period of time. 
On the other hand, metal roofs last much longer and provide exceptional protection against the elements. However, they don't have the traditional shingled look many homeowners seek. Metal roofs are generally more expensive than asphalt but require less maintenance, which could save you money down the line. 
The Pros and Cons of Metal Roofs
Let's take a closer look at the advantages and drawbacks of installing a metal roof on your home.
Pros of Metal Roofs:
Built to last

Strong material that's resistant to damage

Can last between 40 – 70 years

Require little maintenance

Lightweight

Environmentally friendly (they're made from recycled materials and can be recycled)
Con of Metal Roofs:
More expensive

Higher cost of installation

Distinct look that might not match every homeowner's style

Can be noisy 
The Pros and Cons of Asphalt Roofs
Asphalt is a popular roofing option because of its low cost and aesthetic appeal, but what are some of the other deciding factors to consider?
Pros of Asphalt Roofs:
Easier to install and repair

Attractive design

Highly-customizable 

Available in a variety of colors, shades, and styles
Cons of Asphalt Roofs:
Can last between 10 – 15 years

Attract heat

Prone to cracking

Not eco-friendly (made from petroleum and difficult to dispose of)
Metal vs. Asphalt Roofs: Which Is Better for My Home?
It's up to you if you'd prefer to choose the popular asphalt or unique metal look. 
When weighing the difference between metal vs. asphalt roofs, you'll want to consider cost, durability, and customization. Your roof has to work for you while also complementing your home's style.
Asphalt roofs are probably the most common choice in your neighborhood because of their low cost. If you use asphalt shingles, your home will blend in with the rest of your street. If you install a metal roof, your home might stand out. You can also watch your neighbors replace their roofs while yours stands strong, as metal roofs are much more durable than asphalt. 
Trust Werner Roofing for All Your Roofing Needs
Whether you've decided on a metal or asphalt shingle roof, Werner Roofing is at your service for the installation. We proudly install GAF asphalt shingle roofs and Sheffield Metals standing seam roofs. No matter what's calling your name, we're here to help. Get in touch with us today to discuss roofing options for your home.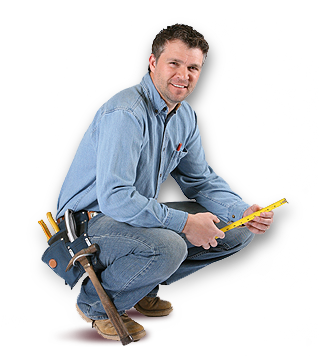 OUR FREE ROOF INSPECTION
How do you know when it's time for a new roof? The only way to be sure of your residential roof's current condition is to have a licensed professional personally inspect it. Werner Roofing is proud to offer free roof inspections for every client, so you can be sure of your roof's condition. Every Werner Roofing inspection comes complete with our promise: "We won't recommend or sell a roof replacement unless it's necessary."