Your roof is one of the most important structural components of your home, keeping your family comfortable and protected from whatever Mother Nature throws your way. And regardless of whether you're fixing, replacing, or newly installing it, it can also come with a pretty hefty financial investment. 
That said, it's important that you hire a great roofing contractor to ensure a job well done and money well spent! Below, we'll give a bit more information on how to find the right one for your project. 
How to Choose a Good Roofing Contractor in 6 Steps
If you're looking for a residential roofing contractor, don't settle for just anyone. Find a team that's aligned with your project goals and that's willing to put in great work to achieve them. 
How do you do that? Follow these six simple steps: 
1. Ask Around for Recommendations
While you can always start your search online, hearing good (or bad!) things about a certain roofer from a trusted source is usually more helpful. Ask your friends, family, and neighbors about any recommendations they may have. 
Another great idea is to ask your Homeowners Association (HOA), if you have one. They may have preferred contractors that have done good work on houses within your community in the past. 
2. Check Qualifications
Once you've made a list of a few residential roofing contractor options, it's important that you check all of their qualifications. Well-established, reliable roofing contractors will be able to provide the following information (at a minimum): 
License (in your area)

Insurance

Proven experience and portfolio examples

References
If any of the roofers on your list aren't able to provide those items, it's likely that they may not be the best option. 
3. Ensure Their Services Align With Your Project Goals
Roofing services vary from contractor to contractor. While some are only able to help with repairs, others can do fully-fledged new roof installations. As long as they meet qualifications, neither of these contractors is better than the other — it just depends on what kind of project you're hoping to accomplish. 
Something to keep in mind if you're installing a new roof or replacing an entire existing one: redoing your roof is a great time to check your gutters. For a more streamlined process, you may want to consider finding a residential roofing contractor that provides gutter services as well. 
4. Compare Bids
Gather a few bids from a few different contractor options, then compare them. During this process, make sure you're taking all aspects of each bid into account. 
Sometimes the total cost isn't the best determining factor. If a bid is low, make sure it's not missing a particular service, product, or warranty that you really want. If a bid is high, check and see if it has any additional services that you didn't about, but want. 
5. Consider What Product Warranties They Offer
Many well-established residential roofing contractors have partnerships with top brands in the roofing materials industry — and more often than not, those brands offer some sort of product warranty. Although the big goal is to never need a warranty, having one is a great way to protect your big investment. 
Some roofing contractors also provide a service or installation warranty, on the chance that materials aren't installed properly the first time. This is a huge bonus because, in the case that you run into loose or damaged shingles due to an installation error, you have someone who will be happy to come out and fix it at low or no cost. 
6. Don't Be Afraid to Ask Questions
Last but not least, don't be afraid to ask questions. While you're consulting with a roofing contractor you may be interested in working with, make sure you get all the details you need before signing on. You should be able to communicate freely back and forth to agree on services and expectations. 
Not sure what kinds of questions you should be asking? Start with these topics:
Contractor experience and qualifications

Quotes and estimates

Project timeline

Safety, insurance, and warranties
If you're looking for a trustworthy roofing contractor for your residential building complex or home, contact Werner Roofing. Our team has many years of experience working in various West Michigan neighborhoods, and we're happy to provide a quality, durable roofing solution for you. To get started on your project, contact our team today.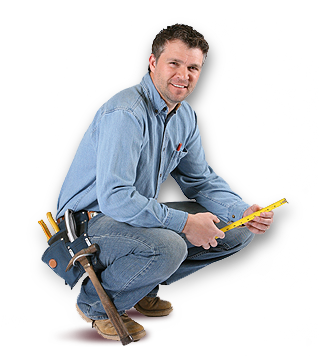 OUR FREE ROOF INSPECTION
How do you know when it's time for a new roof? The only way to be sure of your residential roof's current condition is to have a licensed professional personally inspect it. Werner Roofing is proud to offer free roof inspections for every client, so you can be sure of your roof's condition. Every Werner Roofing inspection comes complete with our promise: "We won't recommend or sell a roof replacement unless it's necessary."