Winter is coming in Michigan and it's never friendly to our roofs. It's important to prepare your roof for winter now so you don't have to worry about it when too much snow falls or an ice storm is headed your way. We've assembled all the resources you need to prepare your roof for winter, spot common winter roof damages, and solve problems confidently this season.
Prepare Your Roof For Winter
Getting Your Roof Ready for Winter
Winter can be hard on a roof, but there are some things you can do to make the season a little kinder to your home's roof. Here are some things to check before winter hits so you can trust you and your roof will be protected.
Gutter Cleaning
Getting Your Gutters Ready for Winter
Before the cold temperatures set in, here's what you need to do to prepare your gutters for freezing rain, snow, and ice.
Best Way to Clean Gutters and Downspouts
If your gutters are looking a little cluttered, here's how to clear them out so they'll be ready to handle the melting snow and protect your roof from damage this winter. 
When to Replace Gutters: 5 Key Signs
If your gutters are getting a little worn out, it's a good idea to replace them before winter starts. Here's how you can spot the signs your gutters need to be replaced to prepare your roof for winter.
Common Winter Roof Problems
Common Winter Roof Damages and How to Fix Them
If you notice any of these winter damages, it could mean your roof needs some help. Here's a few common problems to watch out for, and how to solve them.
Ice Dams 
Learn how to identify ice dams on your home's roof, and what you need to do to prevent them.
5 Best Ways to Get Rid of Ice Dams, Safely
If you've identified ice dams on your roof, here's what you need to know to get rid of them safely and effectively.
Werner Roofing's Step-By-Step Guide to Removing Ice Dams
Here's another guide to removing ice dams. This time, we'll take you through the process one step at a time, so you'll know when you can remove them yourself, and when it's time to call for backup.
Snow
How Much Snow is Too Much for Your Roof?
If you're snowed in after a lake-effect storm, will your roof be okay? Here's how to know how much snow your roof can handle.
Wind
Snow and ice aren't the only dangers winter weather brings to your roof. Wind can loosen shingles or force water underneath your roof and into your home. Here's how to anticipate wind damage and how to deal with it if it occurs. 
Winter Roof Repair
Why Can't I Get My Roof Installed in the Winter? 
Winter roof installation and repair is risky and doesn't set your roof up for success. If you've been told you can't schedule your roof work during the winter months, here's why.
Pros and Cons of Winter Roof Repair
If you're still considering winter roof repair, we put together a pros and cons list about winter roof repair to help you understand the risks and rewards.
What to Do About Winter Roof Damage
If you can't get a roofing crew out to repair or install a roof in the winter, what can you do if you notice damage to your roof? We'll take a look at a few common instances of winter roof damage and what you should do right now.
Roof Maintenance Tips
To help you prepare for the winter season and recover from it once it's over. Wondering why you really need to worry about maintenance tasks?
5 Reasons Why Regular Roof Maintenance is So Important
It saves you money. It protects your home and your family. It extends the life of your roof and protects your investment. Don't wait until damages pile up, stay on top of roof maintenance to save yourself the trouble down the line.
Some things you should do before the snowy weather starts to prepare your roof for winter.
Although many repairs will need to wait until warmer weather, there are some maintenance tasks you can perform during the winter months to help your roof.
Spring Cleaning Tips for Your Roof
Spring is a great time to get out and inspect your roof for damage and do a little spring cleaning! Here are some maintenance items you can do to your roof in the springtime.
Winter is just around the corner. Use these resources to get ahead of any potential roof maintenance or damages and prepare your roof for winter. Still running into problems? Give the experts at Werner Roofing a call.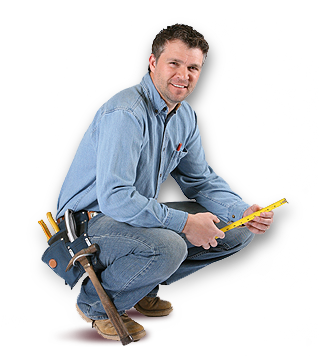 OUR FREE ROOF INSPECTION
How do you know when it's time for a new roof? The only way to be sure of your residential roof's current condition is to have a licensed professional personally inspect it. Werner Roofing is proud to offer free roof inspections for every client, so you can be sure of your roof's condition. Every Werner Roofing inspection comes complete with our promise: "We won't recommend or sell a roof replacement unless it's necessary."