Velux skylights
are known for being
high quality, durable skylights
that don't require a lot of maintenance. Occasional cleaning and care will make sure your skylights are always working efficiently and holding up well over time. Fortunately, the cleaning process is easy and can be done by anyone with a step ladder and glass cleaner.
How Often Should Your Velux Skylights Be Cleaned?
Your skylights should be cleaned twice per year to remove any dust, dirt, or debris so they can continue to work efficiently. You should also inspect all skylights annually to make sure the seal is sound and all parts are functioning well. You can clean and inspect your skylights yourself, or, if you'd rather save the hassle and the climb up and down a ladder, have a professional take care of maintenance for you.
How to Clean Velux Skylights
Cleaning your Velux skylights is a simple process. Rain will naturally remove dirt from the exterior of your skylight, but it should still be inspected regularly to check for any buildup of debris. To clean the interior of your Velux skylights, follow these six steps. Make sure you have a friend help you if you're using a ladder.
Step 1: Use a sturdy step stool or ladder that won't slide on the ground to reach your skylight. Don't ever stand on chairs or other furniture.
Step 2: Fill two buckets with warm water and add a mild cleaning solution to one of them. You can use a glass cleaning solution recommended by the manufacturer, or mix 1 cup rubbing alcohol and ¼ cup ammonia with 7 cups of water. Never combine this solution with other cleaning chemicals.
Step 3: Start by spraying the window with soap and water and let it soak to loosen debris and dust. Using a cloth, wipe the dirt from the window.
Step 4: Using a clean cloth and the warm water bucket without cleaning solution, wipe down the window again, rinsing away any leftover debris and cleaner.
Step 5: Follow up with a squeegee, moving in even and overlapping paths. Wipe the squeegee clean after each pass.
Step 6: Finally, dust and wipe interior frames with a clean microfiber cloth.
As a bonus tip, to limit the chance of streaks, avoid cleaning your Velux skylights when the sun is shining directly through the window. If your skylight has a screen, you can remove it and spray it with water to remove any dirt. Let it dry completely before reattaching.
While cleaning your skylight, if you come across difficult spots or deposits like tree sap or paint, you can use a razor blade to gently remove them. Be careful to only use the blade in one direction to avoid scratching the window. Never use abrasive cleaners to spot clean as they could damage the glazing on the window pane.
Now that you know how to clean Velux skylights, your home will be brighter than ever. If you'd rather not deal with the hassle of cleaning or inspecting your Velux skylights, you can always schedule a visit from your local professional roofing company. They have the experience to complete regular maintenance quickly, the know-how to check your skylights thoroughly, and the equipment to get the job done safely.
Is it time to clean your Velux Skylights? Forget worrying about climbing up on the roof or wrangling with those windows at a height — let Werner Roofing handle them for you. We can help you clean your skylights, and perform an inspection of your roof while we're at it. Get in touch for your free, no-obligation estimate.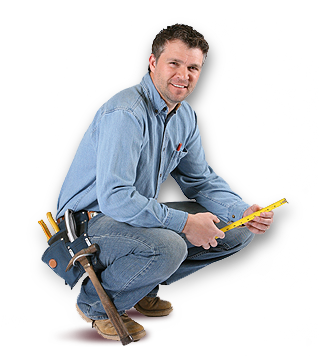 OUR FREE ROOF INSPECTION
How do you know when it's time for a new roof? The only way to be sure of your residential roof's current condition is to have a licensed professional personally inspect it. Werner Roofing is proud to offer free roof inspections for every client, so you can be sure of your roof's condition. Every Werner Roofing inspection comes complete with our promise: "We won't recommend or sell a roof replacement unless it's necessary."