WEST MICHIGAN RESIDENTIAL ROOFING
West Michigan's climate proves to be challenging for roofers. With the frigid temperatures of the winters along the lakeshore and the hot, intense temperatures of late summer, shingles take a beating. That makes it extremely important to have quality roofing materials that will stand the test of time, and qualified professionals who know how to properly install your residential roof. Werner Roofing uses only top-of-the-line materials guaranteed to stand the tests of West Michigan weather, and with more than 20 years experience in the area, you can rest assured that a residential roof installed by the experts at Werner Roofing will keep your family safe and protected from any storm.
Werner Roofing doesn't just service your residential roof installation or replacement needs. We make it an enjoyable experience. We introduce ourselves to the neighborhood and take great care in keeping our job sites clean and organized.
When you call us with a question or concern about your residential roof, a Werner representative will visit your home, survey the problem and will give an honest assessment as to what your needs might be. We prepare a proposal and show you all your options, and from dozens of shingle varieties to metal roofing options, we have materials that fit every budget.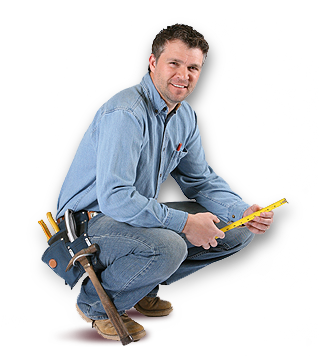 OUR FREE ROOF INSPECTION
How do you know if you need a new roof? You might get another year out of your current roof or it might not last through one more summer. The only way to truly know if you need a new roof is to have a licensed professional come to your house and inspect your roof. Every Werner Roofing inspection comes complete with our promise: "We won't recommend or sell a roof replacement unless it's necessary." 
What you need to know about residential roofing:
If you're building a new home, or you've decided it's time to re-roof your home, there are some basics you'll want to consider when designing your new roof.  You will want to know how to accurately calculate your costs, how to understand your roofer, and what your options are for your new roof.  Check out these handy tips for some information on what you should know about building your new residential roof:
Terminology: If you're considering a new roof, it's helpful to understand some basic roofing terminology.  First and foremost, roofers will talk about "squares."  Now, if you're used to general home building terminology, you might wrongly suspect that they're referencing a square foot.  Actually, a roofing square is a 10 foot by 10 foot square, consisting of 100 square feet.  This is helpful to know when you're determining the cost of your new roof. Most bundles of composition shingles are made to cover ⅓ of a square.
So say you have a 1,500 square foot roof.  Your roof is therefore 15 squares, and will take about 45 bundles of composite shingles to roof your house.  Once you know what a square is, you'll be able to calculate the cost of your roof fairly accurately.  
Cost: Now that you understand how exactly your residential roof is measured, you'll want to be aware of any extras that will add to your roofing costs.  The cost of materials is the base price point, but you will have to take into account the cost of labor to install your roof, the shape of your roof, and if you're re-roofing, or if this will be your first roof.  
We'll talk about shape of roofs in a little bit, but do know that more intricate styles of roofs will be more costly than a simple gable roof. Add-ons like skylights and chimneys can be difficult to roof around, so that will impact how much your new roof will cost. Additionally, sometimes when you re-roof, it's necessary to strip the existing roof before installing the new one.  This will add to your roofing costs significantly.  For more in-depth information on your projected cost, check out our blog on breaking down the cost of your roof.
Shape: There are many different shapes of roofs to choose from, from gambrel to gable.  When you're building a new roof it's a good idea to take the area you live into consideration.  If you experience a lot of inclement weather, high winds, and harsh temperatures, some roofing styles are better for your home than others. It's a good idea to talk to your roofer to ensure that the shape of roof you have chosen is practical for the climate you live in.  Additionally, some roof shapes can be more expensive than others, so you'll want to talk to your contractor to see what shape is right for your budget as well. For more information on different types of roofs, check out our blog post about the 7 basic roof shapes.
 
Materials: The majority of roofs installed in the U.S. are either asphalt or metal.  These tend to be the least expensive, and most durable options for residential roofing.  Both have long lifetimes, require very little maintenance, and are well suited to the harsh West Michigan climate.  For more information on the pros and cons of both options, check out our informational pages on asphalt roofing and metal roofing.  
FREE ROOF INSPECTION & QUOTE
If you're considering a new roof, the first step is to have us come out for a FREE inspection. This will allow us to evaluate your current roof and give you estimates on your options.
ASK A ROOFING QUESTION
Do you have a roofing question? We're here to help. If you are confused or would like information about our products or service just send us a message and a representative will get back with you shortly.