If you're planning to
install a new roof
, "architectural shingles" is a term you're going to see a lot during your research. Not sure what that means? We can help. 
Below we provide a description of what architectural shingles are, as well as some unique benefits they can provide for your home. 
What Are Architectural Shingles?
Architectural shingles are asphalt-based shingles with elevated design features. They often come in different shapes, colors, and textures to mimic a dimensional appearance. For this reason, they're also commonly referred to as dimensional shingles. 
Architectural shingles also feature a unique, layered composition. They usually consist of two or more basic shingles that are bonded together. This helps them achieve that contoured look mentioned above.  
How Do Architectural Shingles Differ From 3-Tab Shingles?
Traditional 3-tab shingles were the only option for asphalt roofing materials until the 1980s. During the 1980s, the roofing industry made technological breakthroughs in response to recognized shifts in consumer style. These changes were reflected in the production of architectural shingles. 
Therefore, architectural shingles differ from 3-tab shingles in the sense that they: 
Are layered and laminated together, instead of lying flat on your roof

Are composed of a more substantial amount of material

Offer a unique touch to any home's exterior design

Are generally more

expensive

 
What Special Benefits Do Architectural Shingles Offer? 
Although they often cost more than traditional 3-tab asphalt shingles, architectural shingles can offer a surplus of benefits to any home. The most prominent benefits include: 
With each of these benefits, it's easy to see why architectural shingles are becoming a more popular choice for homeowners in Michigan and beyond. Could they be the right choice for your home, too? 
GAF Architectural Shingles
Here at Werner roofing, we're proud to offer various lines of GAF roofing shingles, including Timberline®, Slateline®, and Camelot® II. These are three gorgeous varieties of architectural shingles made by one of the best brands in the industry. They offer all the benefits of a luxury, architectural roofing option — including enhanced layering, durability, protection, and style. 
You can find more information on these GAF architectural shingles series by following the links below: 
Better yet, GAF offers one of the most comprehensive roofing warranties in the industry: the GAF Golden Pledge. You can read more about what's covered in it here. 
Interested in Architectural Shingles for Your New Roof? We Can Help. 
At Werner Roofing, we're proud to provide our customers with the very best quality roofing materials on the market. As a GAF-Certified Master Elite Contractor, we're able to offer GAF's top-of-the-line Timberline® architectural shingles, among others. If you're looking for a great roofing contractor in West Michigan, look no further than Werner. Give us a call at (616) 844-5382 or contact us online.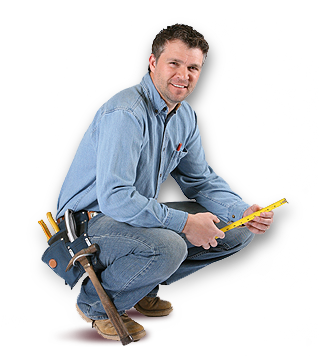 OUR FREE ROOF INSPECTION
How do you know when it's time for a new roof? The only way to be sure of your residential roof's current condition is to have a licensed professional personally inspect it. Werner Roofing is proud to offer free roof inspections for every client, so you can be sure of your roof's condition. Every Werner Roofing inspection comes complete with our promise: "We won't recommend or sell a roof replacement unless it's necessary."