Fall is officially here! And with that comes the beautiful changing colors, yummy pumpkin donuts, and fun hayrides we've been looking forward to all year. 
But for many homeowners, fall also comes with some much-needed roof maintenance. 
While roof maintenance probably isn't something you look forward to all year, it is an important practice in ensuring your home is safe from unexpected, costly damages. As your trusted local roofing experts, we've combined all of our fall roof maintenance resources here to provide you with an ultimate guide for successful and rewarding roof maintenance this season.
Why Is Fall Roof Maintenance Important?
Regular roof maintenance is critical in preventing extensive damage that could result in injuries or costly repairs — and fall is the perfect time to get it done. The following articles give a general overview of the benefits of maintenance, especially during this season:
How Do I Know If My Roof Needs Maintenance This Fall?
Even though roofs are built to last a long time, they're not built to last forever. While your roof won't need extensive maintenance every year, you should inspect it annually for any signs of damage and deterioration. Here are some helpful articles to help you know when your roof may need some attention:
What Will My Fall Roof Maintenance Help With? 
The biggest thing fall roof maintenance will help you will is preparing your roof for winter. Cold winter conditions are never friendly to your roof, and it's almost impossible to do any repairs while it's icy and snowing, so you're best off preparing ahead of time. Check out these articles about all the things fall roof maintenance can help prepare you for come wintertime:
How Can I Finance My Fall Roof Maintenance?
Roof repairs and replacements are no small investment. However, there are plenty of financing options available, so you're able to choose the one that best fits your needs. Below, you'll find a few helpful tips on how to figure out insurance and financing for various fall roof maintenance expenses:
Does your roof need some TLC this fall? Now is a great time to call Werner Roofing to get your home prepped for the winter season ahead. While the weather's still warm, we're doing roof repairs and replacements and can help you assess what your roof needs with a free estimate. Give our team a call to schedule your roof work today.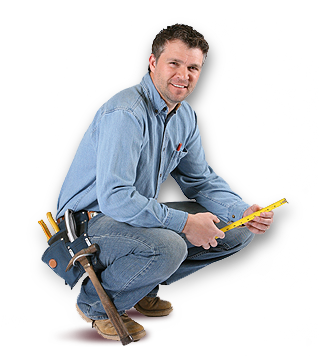 OUR FREE ROOF INSPECTION
How do you know when it's time for a new roof? The only way to be sure of your residential roof's current condition is to have a licensed professional personally inspect it. Werner Roofing is proud to offer free roof inspections for every client, so you can be sure of your roof's condition. Every Werner Roofing inspection comes complete with our promise: "We won't recommend or sell a roof replacement unless it's necessary."