What Are Gutter Guards? (And Are They Worth It?)
A gutter guard is a gutter protection system that covers your gutters to keep debris out. Gutter guards can slow the buildup of miscellaneous debris, but no gutter guard is 100% effective. Read on to discover more about what are gutter guards, the advantages and disadvantages of gutter guards, the best gutter guards on the market, and whether or not they're really worth it.
ADVANTAGES OF GUTTER GUARDS
Avoid Clogged Downspouts
Clogged downspouts can make water overflow and pool in your gutters and, in some cases, on top of your roof, which may lead to leaks or other water damage. Gutter guards can minimize this potential and ensure that water makes it away from your house and won't seep into your foundation or basement.
Easier Maintenance
Gutter guards and gutter cover systems also make it much easier to maintain your gutters. While regular maintenance is still necessary, implementing gutter guards makes cleaning out a small amount of dirt and debris or leaf build-up easier than cleaning out tons of waste you'll get from completely exposed gutters.
Improved Aesthetics
By preventing organic matter from piling up over time, things won't grow out of your gutters as consistently as they would if a gutter guard system were not in place. Your gutters will look cleaner, more streamlined, and the outside of your home will be much more aesthetically pleasing.
DISADVANTAGES OF GUTTER GUARDS
Warranty Issues
Some types of gutter guards can negatively affect your roof's warranty depending on how installed. Guards attached to your roof shingles with nails or other hardware can void your roof warranty, putting you at risk of having to cover the damages.
Covered Gutters Can Slow Water Flow
The more covered and protected your gutters are, the slower the water flow will be. Debris will get into the gutters no matter what, and though the amount will be less, the wrong type of gutter guard could actually trap more debris. 
Negative Affect on Appearance
Though a gutter guard system can stop leaves from getting into your gutters, debris can still accumulate on top of the guard. When this occurs, your home will look worse than if you never installed the system in the first place.
DIFFERENT TYPES OF GUTTER GUARDS
Mesh Gutter Guards
Do you deal with clogged and backed-up gutters? Gutter guards can help! What are gutter guards? We have everything you need to know in this helpful blog.
Do you deal with clogged and backed-up gutters? Gutter guards can help! What are gutter guards? We have everything you need to know in this helpful blog.
Do you deal with clogged and backed-up gutters? Gutter guards can help! What are gutter guards? We have everything you need to know in this helpful blog.
A mesh gutter guard has holes that block debris, but water can still flow through the gutter system. Mesh gutter guards are durable and will block out most debris, and should rarely be removed for cleaning. The debris collects on top of the guard and flows off the roof's side. 
The issue with mesh gutter guards is that they are one of the most expensive leaf guard options, though the functionality seems more than worth the cost.
Micro-Mesh Gutter Guards
Micro-mesh gutter guards are mesh gutter guards with smaller holes that ensure that virtually no debris can get through the guard. Since these guards block the most waste, justifying a micro-mesh gutter guard purchase is easy. 
Micro-mesh gutter guards need to be professionally installed, and you should be sure about the quality of the option you choose; however, for the most part, micro-mesh gutter guards will not disappoint. 
Reverse Curve/Surface Tension Gutter Guards
The reverse curve/surface tension gutter guard will allow water to flow around the guard and into the gutter. The gutter guard allows water to pass through while blocking debris from entering the gutter.
A reverse curve gutter guard must be professionally installed and roof shingles need to be lifted for installation, which may cause some damage. In addition, surface tension gutter guards are visible from the ground, which may be unpleasant for the overall look of your home. 
OUR GUTTER GUARD RECOMMENDATION
With several gutter guards on the market, finding which brand or brands of gutter guard is the best is challenging. While we know you'll choose what's best for you and your home, we'd recommend Leaf Slugger. 
With Leaf Slugger, you pay one time and a certified professional will install high-quality aluminum gutter covers on your home. Leaf Slugger knows the damage poor gutter maintenance can cause, so they've designed three guards to protect homeowners from leaky roofs, mold and mildew, and mold buildup. 
Leaf Slugger offers three unique products for your gutter guard preferences, each designed to make your life easier and keep your gutters free of debris at a reasonable, one-time price.
CLEANING GUTTERS
Even with gutter guards in place, your gutters still need to be cleaned regularly. Your gutters should be cleaned twice a year or more, depending on the area in which you live. 
As a rule of thumb, it's best to have your gutters cleaned every spring and fall. Clean your gutters in the spring to help get rid of any debris in your gutters from winter storms, and fall, to remove leaves and debris that have accumulated from the summer. However, if you live in a tree-heavy area, seasonal gutter cleaning up to four times a year may be necessary.
Get Great Gutters With Werner Roofing
If you're considering a gutter guard for your home, Werner Roofing would love to help! We're one of West Michigan's premier roofing installation experts, and we're happy to answer any of your roofing and gutter questions and provide the best recommendations and services in the area. For more information give us a call at 616-844-5382, or leave us a message online today.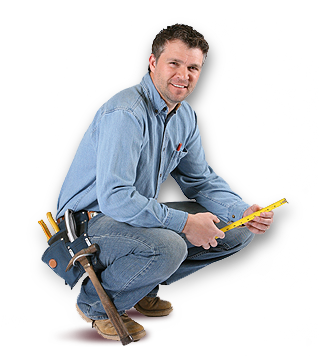 OUR FREE ROOF INSPECTION
How do you know when it's time for a new roof? The only way to be sure of your residential roof's current condition is to have a licensed professional personally inspect it. Werner Roofing is proud to offer free roof inspections for every client, so you can be sure of your roof's condition. Every Werner Roofing inspection comes complete with our promise: "We won't recommend or sell a roof replacement unless it's necessary."