Traditionally, asphalt roofs have been the most popular roofing style. However, the most recent homeowner roofing trend is one that's maybe less-recognized, but highly valued: metal roofing. And when it comes to that, Sheffield Metals does it best. 
Sheffield Metals International (SMI) is an industry leader in standing seam metal roof systems. The company is committed to providing contractors, manufacturers, and wholesalers with quality metal products that are sure to keep their customers happy — and that's why we're so glad to offer their products here at Werner Roofing. 
Below, we'll dive into a little more information on Sheffield Metals, what products they offer, and how those products may benefit your home. 
About Sheffield Metals' Standing Seam Metal Roof Systems
Sheffield Metals produces a complete line of standing seam metal profiles for roof systems, both non-engineered and engineered. The brand is highly recognized and respected within the roofing industry because of its countless customization options. No matter if your roofing project is residential or commercial, big or small, high- or low-budget, Sheffield Metals has a standing seam roofing system that will work for you. 
Non-Engineered Profiles
Sheffield Metals manufactures seven different non-engineered standing seam metal profiles. From mechanical to snaplock, these profiles offer a range of textures and performance levels you can bring to your roof. 
Engineered Profiles
Engineered standing seam metal profiles are where Sheffield Metals' high-quality guarantee really shines. With seven different options, these profiles are put through various stringent tests to ensure long lasting performance, including: 
Wind uplift testing

Water penetration testing

Water submersion testing

Air infiltration testing

Impact resistance testing
Benefits of a Sheffield Metals Roof
Any homeowner with a standing seam metal roof from Sheffield Metals will tell you that the benefits of it are almost endless. But for brevity's sake, we've narrowed them down to five broad categories. 
Unmatched Durability
Metal roofs are a tough alternative to traditional asphalt roofing. In fact, depending on the type of metal you choose, your Sheffield Metals roof can last between 40-70 years! That's 2+ decades longer than the estimated lifetime of an asphalt roof. 
Due to the extreme strength of the metal, Sheffield Metals roofs hold up in all weather conditions, and are even able to withstand hail and falling trees without suffering cracks or holes. They also allow snow and ice to slide right down the slope of your roof, instead of building up on top and causing pesky, damage-invoking ice dams. 
Wide Range of Color Options
Sheffield Metals offers over 30 color options for their standing seam metal roofs, giving you the ability to match any exterior aesthetic you desire. From traditional neutrals to vibrant reds, all the colors are beautiful and tested to ensure long-lasting beauty. Better yet? They're specifically designed for improved energy efficiency!
Sheffield Metals also allows you to choose a custom color for your standing seam metal roof, at an additional cost. 
Low Weight 
A Sheffield Metals roof is typically hundreds of pounds lighter than a traditional asphalt roof. Not only does this make for a quick and easy installation process, but it also provides a safer solution for aging homes. The less weight placed on an older building, the easier it is to maintain structural support. 
Excellent Environmental Responsibility
Metal sheets are much easier to recycle than asphalt shingles. Therefore, they're a bit more of an environmentally friendly home exterior solution. 
Sheffield Metal roofs are also designed and painted to better reflect the sun's heat, which can save you a lot of energy and money (up to 25% off your energy bill!) when it comes to cooling your home in the hot summer months. 
Amazing Warranty Options
All of Sheffield Metals' engineered standing seam metal profiles, as well as some of their non-engineered ones, are eligible for two amazing product warranties: a 40-year transferable paint warranty and a 5 to 35-year weathertight warranty. Both of these warranties ensure your financial investment is protected and make a Sheffield Metals roof a smart, secure option. 
At Werner Roofing, we're proud to offer Sheffield Metals roofing materials to our customers. With a variety of styles and durability that will keep your roof looking great for years, a Sheffield roof is a good investment for your home. To get a new roofing project started, give our team a call or contact us online.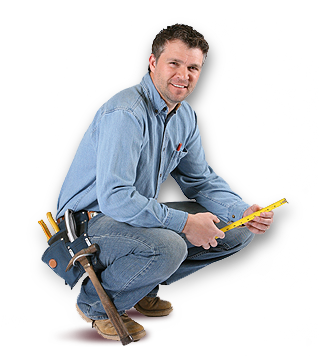 OUR FREE ROOF INSPECTION
How do you know when it's time for a new roof? The only way to be sure of your residential roof's current condition is to have a licensed professional personally inspect it. Werner Roofing is proud to offer free roof inspections for every client, so you can be sure of your roof's condition. Every Werner Roofing inspection comes complete with our promise: "We won't recommend or sell a roof replacement unless it's necessary."