A long-lasting roof begins with an experienced contractor. That's why your home deserves top-quality work and materials from the best roofing contractor. Finding a local pro is easier than you may think. All you need to do is ask the right questions, and each answer will lead you closer to hiring the best roofer for the job. 
Top Qualities of the Best Roofing Contractors in West Michigan
As you search for the best roofing contractor in West Michigan, you may ask yourself, "What qualities should the best roofing contractor possess?" It's an essential question because it will help you determine your expectations and build trust with the right roofing company. 
Here are just a few of our best qualities: 
Experienced

Reliable

Communicative 

Positive references, reviews, and

testimonials

Licensed and insured to work in your area
Questions You Need To Ask To Find the Best Roofing Contractor for Your Home
When constructing your roof, you should work with the best contractor in your area. The following questions will help you determine the best contractor before hiring them to complete the job. 
What Materials Do You Have Experience With?
A professional, reliable, and experienced roofer will have many years of practice with various roofing materials. Over time they will have learned which materials have the best durability, and, more specifically, which materials will be the best for your project. 
What Is the Complete Project Timeline? 
You need to be familiar with every part of your project's timeline. Starting from when your estimate will be ready, to when the work will begin and end – knowing these details will help you plan accordingly. Your timeline should also acknowledge potential weather delays and information on how the contractor will move forward if inclement weather arises. 
Who Will Be Performing the Work? 
It's always important to know exactly whom you should expect to complete the work on your home. Roofing companies often require you to speak or meet with several people as you move through the process. Each person performs a critical role, from the salesperson to the project manager to the contractor. That's why you need to know who you will be working with and what to expect from each person. 
What Additional Services Are Offered? 
While choosing your roofing contractor, you should ensure the business offers a wide variety of essential services, such as roofing inspections, repairs, gutter installations, and more. This way, if any roofing issues arise in the future, you are already familiar with the contractor and the quality of their work. 
Information You Should Know Before Hiring a Roofing Contractor
Replacing the roof on your house is a big deal, and you're likely to have many questions. Don't be afraid to ask them! Experienced roofing contractors often anticipate your questions and will usually provide answers before you even ask. Some of the questions likely to be covered in your initial discussions include:
Is the roof inspection free? If not, how much will it cost? 

How much will it cost to complete the project? 

During what hours will the contractor perform work? 

Who is responsible for any trash and debris generated by the project?

How long has the contractor been in business? 

Does the contractor have a

portfolio

of past projects they can share with you? 
Looking for a Trusted Roofing Contractor in West Michigan? 
Over the last 15 years, West Michigan homeowners have trusted Werner Roofing with all their residential roofing needs. We offer high-quality services to ensure your home is always protected. Whether your roof needs repairs or replacing, our incredible workmanship and top-rated products make us the best contractor for the job.
Ready to improve your roof? Contact our team to discuss our services, products, financing, and more.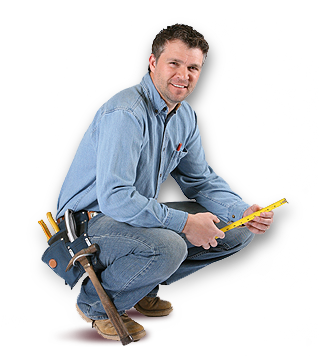 OUR FREE ROOF INSPECTION
How do you know when it's time for a new roof? The only way to be sure of your residential roof's current condition is to have a licensed professional personally inspect it. Werner Roofing is proud to offer free roof inspections for every client, so you can be sure of your roof's condition. Every Werner Roofing inspection comes complete with our promise: "We won't recommend or sell a roof replacement unless it's necessary."