So it's winter, and your roof is leaking. What do you do? While there may be some repairs that have to wait until spring, some winter roof leaks need to be repaired as soon as possible.
Here are some common problems that could be causing a winter roof leak and what to do about it.
Causes of Winter Roof Leaks
Winter roof leaks can be a serious problem. A few of the common culprits are ice dams, clogged gutters, condensation, and damaged shingles.
Ice Dams
Ice dams occur when snow melts and travels down the slope of your roof, then cools and refreezes at the eaves, creating thick ridges of ice. These ridges block water and snow from moving off your roof, which then refreeze as a new layer. Eventually, water can travel backwards underneath your roof's shingles, where it can enter your home as a leak. If ice dams aren't removed, they can cause serious damage to your roof and home's structure.
Clogged Gutters
If your gutters become blocked with ice, leaves, or dirt, then they can't effectively drain water, ice, and snow away from your roof. Similar to ice dams, clogged gutters can cause water to back up and seep under your shingles, and cause your roof to start leaking in winter.
Attic Condensation
When warm, humid air from your home rises in the winter, it reaches the attic and cools, creating condensation. If too much condensation forms, it can have serious consequences for the health of your roof and even cause winter roof leaks. Excess water in your attic from condensation can also cause mildew, mold, or rot.
Damaged Shingles
Cracked, damaged or missing shingles can also be a cause of winter roof leaks. If your roof was damaged in a storm due to high winds, hail, or a falling tree branch, it could have removed shingles and left your roof deck exposed to water. For this reason, it's important to inspect your roof after a storm, and make sure the shingles are secure before winter weather sets in.
What to Do if Your Roof is Leaking in Winter
If you notice your roof leaking in winter, what can you do? The key is to identify the problem early, then call a professional to repair it, or offer you a temporary solution and schedule the repair for spring.
Catch Winter Roof Leaks Early
The key to resolving problems with your roof is identifying them quickly, before they cause more damage. In winter, it's especially important to spot leaks early. Signs of winter roof leaks include water stains on interior or exterior walls, water dripping from the ceiling or through ventilating fans, and condensation on skylights. These are all indicators that something is going on with your roof, causing it to leak or become susceptible to leaks. 
Call a Professional
If you notice any sign your roof is leaking in winter, it's best to call a professional roofer to inspect the damage and recommend the best course of action. If the fix involves working on your roof, serious repairs will likely have to wait until spring, when it's safer for the roofer and your roof. 
Find a Temporary Solution
Your roofer may be able to suggest a short term solution or perform a temporary repair until they can return with a crew to fix the problem for good. For example, ice dams might indicate that your roof needs additional ventilation and insulation to prevent recurring leaks. While they may not be able to get onto your roof until spring, they can remove existing ice dams and use fans to help regulate the temperature in your attic.
Have you discovered a leak in your roof this winter? Don't worry — Werner Roofing can help. Give us a call to talk to one of our roofing experts today.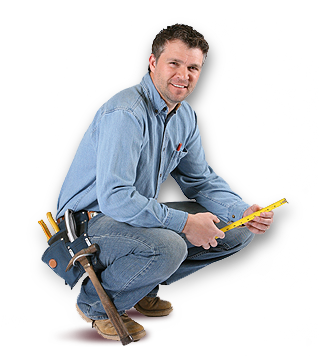 OUR FREE ROOF INSPECTION
How do you know when it's time for a new roof? The only way to be sure of your residential roof's current condition is to have a licensed professional personally inspect it. Werner Roofing is proud to offer free roof inspections for every client, so you can be sure of your roof's condition. Every Werner Roofing inspection comes complete with our promise: "We won't recommend or sell a roof replacement unless it's necessary."