Skylights are special types of windows that are installed on a roof. They've been around for decades, but they've recently seen a rise in popularity due to the long list of benefits they bring to homes — most notably, energy efficiency. 
Hoping to purchase a skylight for your own home? You should first know that there are three common types of skylights and that each of them has different functionalities that make it more or less suitable for certain areas in your home. Let's take a look at some of those details below. 
3 Common Types of Skylights
There are many different styles and variations of skylights, but they all fall under three common categories: fixed, tubular, and ventilating. 
1. Fixed Skylights
Fixed skylights cannot be opened. Their primary function is to provide your home with greater amounts of natural light. 
For this reason, fixed skylights are quite large in size and can be placed in hard-to-reach areas. They're ideal for any room needing additional light or beautiful views, but they're most often found in larger spaces like living rooms, kitchens, and bedrooms. 
2. Tubular Skylights
As their name suggests, tubular skylights look like tubes that extend out from your roof. Also called sun tunnels, they consist of a domed glass rooftop lens and a reflective-lined tube. They're relatively small and easy to install.
Because of their small size, tubular skylights can fit into tight spaces. They're often placed in small rooms that don't receive much natural light, such as closets, hallways, foyers, and pantries. 
3. Ventilating Skylights
Ventilating skylights, or roof skylights, can be opened either manually or mechanically. They're great for providing natural light and ventilation into any room that needs it. 
Because of their ventilation features, ventilating skylights are best suited for two kinds of spaces within your home:
High-ceilinged rooms

, such as attics and cathedral-ceiling living rooms

Rooms with excess moisture

, such as kitchens and bathrooms
5 Reasons Why Skylights Are a Great Addition to Your Home
No matter which type of skylight you choose to install, you're sure to see some great benefits added to your space's overall aesthetic and performance. Here are just a few of the reasons why skylights can be a great addition to your home. 
1. Natural Light 
Does your home seem dark, cramped, and unwelcoming because there's never enough sun shining in? All types of skylights provide ample amounts of natural light, especially when the sun's at its highest and brightest, point. Not only does this make your spaces look larger and brighter, but it also provides health and energy efficiency benefits. 
2. Ventilation
If you choose a ventilating skylight, you'll get amazing airflow within the spaces of your home that really need it. Some types of skylights even offer mechanical or electric ventilation, so you don't have to worry about reaching up and remembering to open them up yourself. Your damp bathrooms and kitchen will thank you! 
3. Energy Efficiency
All types of skylights reduce your need for artificial lighting, and some types also reduce your need for air conditioning and fans in the summertime. That said, they're a pretty energy-efficient home addition, and they can save you a substantial amount on your future utility bills. 
Better yet? Just like there are energy-efficient window types, there are energy-efficient skylight types as well. Invest in one of those for maximum energy efficiency and cost-savings benefits. 
4. Privacy
Want to let additional sunlight in our home, but don't want to sacrifice your privacy? Skylights are the perfect solution! Since they're built into your roof, no one can see through them. This benefit makes skylights especially great for bedrooms and bathrooms in need of some brightening. 
5. Brighten Small Spaces
Chances are, there are one or two rooms in your home that just aren't big enough to fit an actual window. Skylights, especially small tubular skylights, can still provide the light they need to look bright and beautiful. 
If you're looking for a new way to brighten your home, skylights are a great option! At Werner Roofing, we're proud to offer VELUX Skylights for our customers — providing them with an aesthetically pleasing, sustainable solution. Contact us to learn more about how skylights could fit into your next roofing project.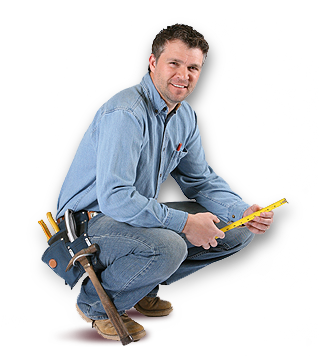 OUR FREE ROOF INSPECTION
How do you know when it's time for a new roof? The only way to be sure of your residential roof's current condition is to have a licensed professional personally inspect it. Werner Roofing is proud to offer free roof inspections for every client, so you can be sure of your roof's condition. Every Werner Roofing inspection comes complete with our promise: "We won't recommend or sell a roof replacement unless it's necessary."