Roof repairs and replacements are
a big financial investmen
t for many homeowners. While giving
your roof the care it needs
will definitely save you more problems and money down the road, it can be difficult finding a way to pay for the initial work it needs.
Luckily, there are many financing options available that can cater to your needs and make the payment process less stressful. Here are a few tips on roof financing from the experts at Werner Roofing. 
1. Refinance Your Mortgage
A mortgage refinance is when you replace your existing home loan with a new one. By doing this, you could obtain a lower interest rate and/or shorten your mortgage term, which can help tremendously when making a large purchase — like a new deck.
A word of caution: refinancing your mortgage is only useful when it's done correctly and at the right time. Refinancing itself costs money, and it requires an appraisal, title search, and application fee that cost money as well. Therefore, it's important to make sure that the interest rates are low enough to make it a smart financial decision in the end. 
2. Check Your Homeowners Insurance Policy
If your roof was damaged by a storm or fire, you should check with your homeowners insurance provider. If you're eligible, they'll likely cover a large portion of your cost, if not all of it. You may even be able to directly connect your insurance provider with your roofing company for the easiest payment process possible. 
The only negative of the homeowners insurance option is that insurance will only cover the cost if it was damaged by something other than just normal wear and tear over time. 
3. Take Out a Personal Roofing Loan or Home Equity Loan
Traditional banks and credit unions offer personal roofing loans that you could use for a roof repair or replacement. They'll offer you a fixed sum of money upfront, then attach an interest rate to it based on your credit score and history. However, personal loans usually have higher interest rates and shorter payback periods (2-5 years) than other options. 
A home equity loan is when you borrow from the available equity built up in your home thus far. These loans have a long payback period (up to 20 years), and you can usually borrow up to 85% of your home's equity, which makes them a great option for roof financing. However, home equity loans come with strict consequences for late payments, so it's important to borrow as little as possible and pay everything on time.
4. Get a Line of Credit
If you have a strong credit score and history, you may qualify for a 0% interest credit card. With that credit card, you could pay for your roof repair or replacement without worrying about interest piling up. 
These credit cards usually have a limited interest-free period (1-2 years), so your payback period is pretty short. However, it's a great option to avoid the extra interest cost that many financing options have. 
5. Work with Your Roofer's Financing Partner
Your roofing company may already have a financing partner that can make the payment plans easier for you. At Werner Roofing, we've partnered with Hearth Financing to help our customers streamline the roof financing process. 
Hearth's services are completely personalized to your situation and needs. They work with 13 lenders to find competitive loans and credit cards, and they make every effort to simplify financing terms and processes for you. They even offer a useful monthly payment estimator tool, so you can get an idea of what you'll be paying. 
Werner Roofing is proud to offer financing options for our customers. Together with our partners at Hearth Financing, we can help you find the option that works with your budget and roof needs. For more information, give us a call, or contact us online.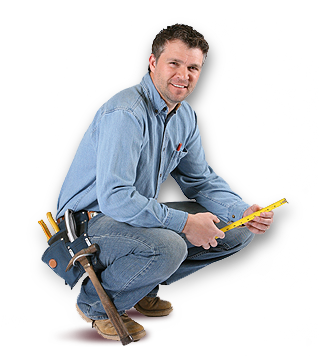 OUR FREE ROOF INSPECTION
How do you know when it's time for a new roof? The only way to be sure of your residential roof's current condition is to have a licensed professional personally inspect it. Werner Roofing is proud to offer free roof inspections for every client, so you can be sure of your roof's condition. Every Werner Roofing inspection comes complete with our promise: "We won't recommend or sell a roof replacement unless it's necessary."