What's worse than dealing with a leaky, damaged roof? Many would say, dealing with the insurance claim for it! 
Home insurance claims can be complicated and confusing, and sometimes it's hard to know what exactly your policy covers when it comes to the roof over your head.
If you're contemplating whether to replace a damaged roof, but not sure how your home insurance fits into the scheme of things, take a look at this list we've compiled of frequently asked questions concerning home insurance and roof replacement. 
Dealing with roof damage is no fun, but at least you'll have some answers so that dealing with an  insurance claim is a little less painful! 
Will My Home Insurance Cover Roof Replacement? 
Don't you hate when you ask a question and the answer is, "It depends."? Well, we are sorry to break this to you, but if you're wondering if home insurance will cover a new roof…it depends.
Most homeowner insurance policies do cover the cost of replacing your roof, BUT only if you need to replace it due to an accident, vandalism, fire, or some sort of natural occurrence like a storm. 
Roofs that are simply old, worn and torn and in need of replacement are typically considered part of the homeowner's general maintenance responsibility. Yet another good reason to make sure you keep your roof well-maintained, perform regular inspections, and repair any problems fast!
Having said all that, it never hurts to ask. Talk to your insurance provider to see what your specific policy covers. Sometimes, older roofs may at least have some limited coverage, and every little bit helps, right? 
Of course, you will need to pay your deductible no matter what, so be sure to keep that in mind.
Will My Home Insurance Go Up If I Replace My Roof? 
Other than "Will my insurance cover it?", this is probably the most common question out there, and in most cases, the answer is most commonly followed by a sigh of relief! Unlike car insurance, home insurance rates typically do not increase when you file a claim. Whew!
When Should I Repair vs Replace My Roof to Maximize Home Insurance Benefits? 
Insurance companies will take into consideration your roof's age along with the cause and extent of damage to determine if roof repairs are all that's in order, or if the entire roof needs to be replaced. Your roof's warranty can also impact what's covered, and sometimes policies will only pay for the depreciated value of your roof.
That's why it's important to understand the details of your roof and your policy, so you can make an educated decision on whether it's most cost-effective to repair vs. replace. 
Remember, making timely repairs regularly will help you get the most out of your insurance benefits if the time comes when you need to make a claim. 
Can My Home's Roof Help Me Get Lower Home Insurance Rates? 
Yes! Different types of roofing materials can actually save you money on insurance rates. Some shingles are more durable and longer-lasting than others, for instance, and can therefore reduce your rates. The cost of replacement for those materials, however, can come into play and impact your premium, so it's important to consider both aspects. 
It's also important to make sure your roof is made of proper materials for your location and typical weather for your area. Keeping your roof in good condition helps keep your premium down as well. 
Tips to Increase Odds of Roof Replacement Coverage
Choose roofing materials wisely (as well as the roofing company that

installs

them!).

Perform regular inspections

and maintenance on your roof.

Fix problems right away.

File your claim immediately upon discovering damage, and be sure to document it with pictures as well as provide assessment and cost estimates from a

reputable roofing company

. 

Do your research. Learn about warranties and roofing materials that may offer insurance discounts, and talk to your agent about the details of your policy.  
Home insurance and roof replacement claims can be complicated, but getting your roof replaced doesn't have to be. For top-quality workmanship and materials, trust Werner Roofing. Our combined 30 years of experience in the West Michigan region means we're perfectly qualified to deliver the best value for your investment and insurance coverage. Stay one step ahead of the storm and reach out to our team to get started today!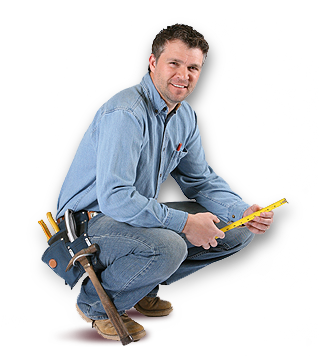 OUR FREE ROOF INSPECTION
How do you know when it's time for a new roof? The only way to be sure of your residential roof's current condition is to have a licensed professional personally inspect it. Werner Roofing is proud to offer free roof inspections for every client, so you can be sure of your roof's condition. Every Werner Roofing inspection comes complete with our promise: "We won't recommend or sell a roof replacement unless it's necessary."