We know that replacing a roof can be a big undertaking, but if your roof is damaged, an upgrade is necessary to ensure safety and increase efficiency, so the project is always worth it in the long run.  
The biggest question you probably have is, "How much does it cost to replace a roof?" Don't worry – we're here to help! 
How Much Does It Cost To Replace a Roof?
Roof repairs can be, without a doubt, some of the largest expenses you'll face as a homeowner. But it's a necessary investment in your property that will benefit you for years to come (the average lifespan of a new roof ranges from 30 to 100 years).
Besides protection and safety, one benefit of updating your roof is the return on investment. According to Zillow, "a roof replacement will return somewhere around 60% of its value in a real estate transaction." A new roof is a highly marketable asset and will attract potential buyers when it's time to sell. 
However, the average out-of-pocket cost to replace a roof is around $10,000, with the range being between $8,500 to $14,300. The two variables that affect the price are the square footage of your home and the type of roofing material you choose to use. 
Factors That Affect the Cost To Replace a Roof
No roof replacement is created equal. When you get an estimate from a roofing company, it will cover the roof size and the roofing material. 
Roofing Cost Per Square Foot
As of 2022, the average labor cost to replace a roof costs between $1.50 and $3.00 per square foot. Be sure to contact a few different roofing contractors and compare estimates. 
It's important to familiarize yourself with the term "square." A roofing square covers 100 square feet. So the estimate would be $150 to $300 per square. 
Roofing Costs by Type
When replacing your roof, you can choose from an array of roofing materials. Choose the material that best suits your needs. We'll break down what each option entails. 
Asphalt
Average cost for a 2200-square-foot home: $2,500
Asphalt shingles are one of the most popular choices among homeowners. They can last up to 50 years and are one of the most affordable options. 
Asphalt shingles are made of a mix of fiberglass, asphalt, and mineral composite. They're well known for being durable, affordable, and easy to install. 
Galvanized Steel
Average cost for a 2200-square-foot home: $3,000
Galvanized steel is one of the earliest materials in the United States to be used to construct roofs. They consist of a steel core with a zinc coating to provide years of durability. 
Stainless Steel 
Average cost for a 2200-square-foot home: $14,000
Stainless steel is a premium metal that typically lasts for 50 to 100 years. They're popular for their durability and rust resistance. 
Slate/Stone 
Average cost for a 2200-square-foot home: $20,000
Slate and stone roofing tiles are more expensive than metal or wood, but they have many benefits. They're highly durable, fire resistant, and can stand up against high winds and hail. 
Copper 
Average cost for a 2200-square-foot home: $25,000 +
Copper roofs are stunning and are one of the most expensive roofing options. However, they do last much longer than the other materials listed. Plus, they add a great amount of curb appeal to any property. 
Clay/Concrete 
Average cost for a 2200-square-foot home: $12,000
Clay and concrete tiles only perform their best in specific geographical locations (warm, dry climates). They are extremely heavy and might require extra support for their weight, but they can be beneficial in protecting from tornadoes, hurricanes, hail, and fire. 
Types of Asphalt Roof Shingles
Since they're the most commonly used material for roofs in the United States, we think it would be beneficial to go into further detail about asphalt shingles. Did you know that there are three major categories of asphalt roofing shingle products available?
Strip Shingles
Strip shingles are also known as 3-tab shingles. They're made from a single layer of asphalt and have a flat appearance resembling slate. Since they only consist of a single layer, they usually weigh and cost less than other styles of asphalt shingles. 
Dimensional Shingles
Dimensional shingles are also known as architectural shingles or laminate shingles. They're made up of two or more layers of asphalt fused together, offering a thicker and more multi-dimensional appearance. Dimensional shingles are heavier than strip shingles and have an increased lifespan. 
Luxury Shingles
Luxury shingles are incredibly high-quality and provide premium protection against weather and other elements. They present a realistic representation of the old-world wood shake and quarried slate roofing, so they're popular among high-end properties. 
You Can Depend on Werner Roofing and Exteriors
Are you ready to replace your roof but not sure where to start? Give the Werner Roofing team a call! We'd be happy to discuss your home's roof and provide a free, accurate estimate for the cost of your roof replacement. Contact us today!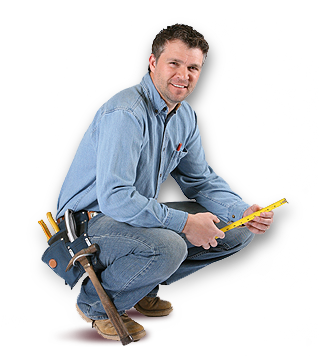 OUR FREE ROOF INSPECTION
How do you know when it's time for a new roof? The only way to be sure of your residential roof's current condition is to have a licensed professional personally inspect it. Werner Roofing is proud to offer free roof inspections for every client, so you can be sure of your roof's condition. Every Werner Roofing inspection comes complete with our promise: "We won't recommend or sell a roof replacement unless it's necessary."