A new roof usually comes with a high price tag, but it's a worthy investment. It can shelter you from weather, boost your curb appeal, and, in turn, increase your home's resale value. 
However, once you've installed your roof and appreciated its beauty, the question is bound to leak into your mind: how long will it last?
Short answer: it depends. A roof's lifetime can vary based on materials, installation practices, and maintenance habits. Here's a deeper dive into estimates for how long roofs last, and how to spot when they may be getting old. 
How Long Does an Asphalt Roof Last?
Asphalt roofs usually last between 12-20 years. If you live in a mild climate and are good about maintenance, you could stretch that time span to be longer. Also, due to their simple installation, asphalt roofs are usually the most affordable roofing option. 
Signs Your Asphalt Roof Is Getting Old
Although roof replacements can be expensive, it's usually more cost-effective to replace an entire roof than it is to do multiple repairs year after year. So how do you know when you might need a replacement? Here are a few things to look out for:
Your roof is more than 20 years old

– This is the high end of their lifespan.

Your roof has curled or missing shingles

– This happens due to sun and wind exposure and should be attended to before further damage is caused.

Your shingles look patchy or you can see granules in your gutters

– When granules begin to wear off, your home is susceptible to water damage. 

You see leaks in your ceiling

– Brown spots on your attic or ceiling mean water damage has already occurred.

You see holes in your ceiling

– A bit obvious, but holes can lead to water damage that can be very costly.

Your roof is sagging

– This is a sign of serious structural damage, possibly from lots of water damage. 

Your neighbors are getting new roofs

– It's likely yours was built at the same time as theirs, so you're probably both within that 12-20 year time frame. 
How Long Does a Metal Roof Last?
When they're maintained properly, metal roofs can last much longer than other types of roofs. In fact, they can last an impressive 40-70 years. That durability comes at a steeper initial price, but it could actually save you money in the long run. 
Signs Your Metal Roof Is Getting Old
Again, replacing a roof is usually more cost-friendly than continuously repairing it. Although metal roofs are very durable, they do eventually need some upkeep. Here's how to tell if it's time to get a new metal roof:
You see big leaks

– Some small leaks can be easily repaired, but big ones call for a complete replacement.

There is structural damage

– If a storm or harsh weather has altered the structure of your metal roof, you should get it fixed right away to prevent it from caving in or suffering more damage. 

You see rust

– With time, the initial roof coating will wear out, and if you don't maintain it, rust will start to form. An excess of rust can lead to leaks and water damage. 

You see big dents –

Metal roofs do a great job of standing up to weather damage like hail,

but as they near the end of their lives, you might start to see more and more dents appearing. These can alter the structure of your metal roof, leading to leaks and exposing your home to the elements. 
Is your roof looking a little tired? Let Werner Roofing know by calling us or contacting us online! We're happy to come out and inspect your roof's condition and help you decide whether a few repairs can add more life to your roof or if it's time to consider replacing it. Our estimate is completely free and we'll only recommend what's absolutely necessary for your roof and home's health — that's the Werner Guarantee!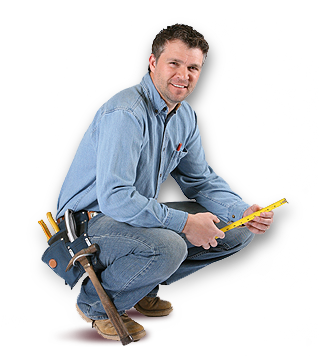 OUR FREE ROOF INSPECTION
How do you know when it's time for a new roof? The only way to be sure of your residential roof's current condition is to have a licensed professional personally inspect it. Werner Roofing is proud to offer free roof inspections for every client, so you can be sure of your roof's condition. Every Werner Roofing inspection comes complete with our promise: "We won't recommend or sell a roof replacement unless it's necessary."