Installing a new roof can come with a pretty hefty price tag, so it's nice to have some sort of protection on that investment. The good news is that, depending on the roofing contractor you work with, there are usually a few warranty options available to you.
The bad news? Many homeowners complain that because there are various warranty options, choosing the right one is the most difficult and confusing part of the entire purchasing and installation process. 
Because of this, we're going to use this article to lay all the information out on the table. Below, we'll explain the ins and outs of the most common types of roof warranties, as well as some specific warranties that offer homeowners the most comprehensive protection. 
3 Main Types of Roof Warranties
There are hundreds of roof warranties on the market, all relating to different brands, products, and contractors. However, most of these warranties stem from these three basic warranty categories:
1. Standard Manufacturer's Warranty
A standard manufacturer's warranty generally covers the products you purchase, like shingles, metal panels, or other roofing materials and accessories. In most cases, it comes as a basic limited lifetime warranty, which means you're covered as long as you own that home. The degree of protection varies based on each manufacturer's definition of "limited" — whether that be only covering the cost of defective materials or covering the cost of defective materials and the labor needed to repair or replace them. 
2. Workmanship Warranty
A workmanship warranty is usually provided by your contractor, and it covers the roof installation. While the coverage varies depending on the contractor you work with, most protect against material failures due to improper installation and the cost of labor and materials needed to fix them. It's important to keep in mind that these types of warranties typically won't cover issues that aren't related to workmanship, like storm, wind, water, foot traffic, or fallen tree damage.
3. Extended Manufacturer's Warranty
An extended manufacturer's warranty generally provides expanded coverage for both products and contractor workmanship. It offers the most comprehensive coverage, so you're guaranteed lasting durability and peace of mind. Usually, this type of warranty comes at an additional cost and is granted only to homeowners who hire authorized contractors to install a complete roofing system according to the manufacturer's installation requirements. 
What Voids a Roof Warranty?
In order to get the most out of your roof warranty, you should be aware of a few circumstances and activities that could void it. Of course, these factors vary depending on your manufacturer's or contractor's plan, but they should be detailed in your warranty. Some common reasons for voided roof warranties include:
Installing a roof DIY-style, without an authorized contractor

Pressure washing

Improper ventilation

Poor maintenance

Layering new shingles over old ones

Installing an antenna
The Best of the Best: GAF Roof Warranties
While there are many great roof warranty options available, the roofing experts at Werner Roofing have found GAF's to be some of the industry's best. GAF has a longstanding reputation for being a top shingle brand with superior customer service, making them a top choice for many homeowners. 
If you choose to install a GAF roof, you'll be able to select from their five comprehensive roof warranties, which include:
Shingle & Accessory Limited Warranty

Roofing System Limited Warranty

System Plus Limited Warranty

Silver Pledge Limited Warranty

Golden Pledge Limited Warranty
These warranties vary in the amount covered, years covered, and pricing — but they're all great options to protect homes, commercial buildings, and multi-family complexes. 
GAF Golden Pledge Limited Warranty
As a testament to their great warranties, GAF offers customers one of the most comprehensive in the roofing industry: the GAF Golden Pledge Limited Warranty. This warranty is available to customers who have GAF shingles, as well as five qualifying accessories, installed by an authorized GAF Master Elite Roofing Contractor. 
The GAF Golden Pledge is a lifetime warranty that covers the entire GAF roofing system — materials, installation, and labor. With 15 years of wind protection, 30 years of workmanship protection, and coverage for tear-off and disposal, you won't find another option that can give you that much peace of mind. 
Roofing warranties vary from brand, to product, to contractor — but at Werner Roofing, we make it easy. If we install our favorite GAF products on your roof, we can offer you their Golden Pledge Limited Warranty for comprehensive protection. Thanks to our prestigious Master Elite certification through GAF, we can promise quality on both materials and workmanship on your next roofing project. Contact our team for more information about our products and warranties.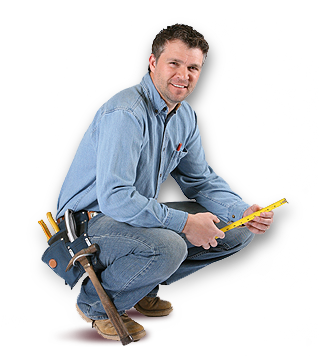 OUR FREE ROOF INSPECTION
How do you know when it's time for a new roof? The only way to be sure of your residential roof's current condition is to have a licensed professional personally inspect it. Werner Roofing is proud to offer free roof inspections for every client, so you can be sure of your roof's condition. Every Werner Roofing inspection comes complete with our promise: "We won't recommend or sell a roof replacement unless it's necessary."