Skylights are a great home addition if you're looking to bring more light in and freshen up your interior design. However, similar to other home additions, they also require regular maintenance to keep them working and looking nicely. 
Luckily, once you learn the basics, skylight maintenance isn't too difficult. Let's take a look at how often you should clean and inspect your skylights, what you can do on your own, and when to ask a professional for help. 
How Often Should Skylights Be Cleaned and Inspected?
Your skylights should be thoroughly cleaned once or twice per year. After this amount of time, they'll have gathered a lot of dirt, dust, and spiderwebs that you'll want to get rid of. 
Alongside that, your skylights should also be inspected at least once per year, regardless of whether you see any issues or not. There are a couple potential problems that you won't be able to see from the inside, so you should get a thorough exterior inspection as well. Keeping up with these inspections could end up saving you thousands of dollars in damage repair. 
And, of course, if you notice any problems outside of those regular cleanings and inspections, contact a professional to get help as soon as possible. 
DIY Skylight Maintenance
There are a few things you can do to maintain your skylights without calling and spending money on a professional service. 
Clean Interior Glass and Frames
With a sturdy ladder and a friend, you can clean the dust and spiderwebs off the interior of your skylight with a few simple skylight cleaning steps.
Spray the window with water, let it soak, then wipe the dirt away with a cloth.

Fill a bucket with warm water and add your manufacturer's recommended glass cleaning solution. 

Submerge a clean cloth in the cleaning solution, then wipe down the window again. 

Use a squeegee and wipe the glass clean in even paths.

Dust and wipe the interior frames with another clean cloth. 
Be On the Lookout for Leaks
Leaks are the #1 issue related to skylights, and they can cause thousands of dollars in damage if they're not quickly attended to. They can cause interior water damage, exterior water damage, or mold. You should check your skylights for leaks every week or two to avoid these costly repairs. 
Limit Condensation
Condensation can lead to similar damage as leaks. If you notice any condensation on your skylights, it probably means your windows need more ventilation. In order to increase ventilation, try the following suggestions:
Close your kitchen and bathroom doors

Dry your laundry outside

Open your skylight for 5 minutes a couple of times per day

Maintain a constant room temperature near 68 degrees
Professional Skylight Maintenance
There are a couple instances where you should not try to fix your skylights by yourself. Instead, you should call a professional that has years of experience working with them. 
Exterior Cleaning
Although you can usually do interior cleaning on your own, you should leave exterior cleaning up to a professional. They have the expertise, equipment and safety knowledge to remove dust, dirt, and films from your skylights without damaging them or hurting themselves. 
Water Damage
Water and condensation damage isn't probably something you have the tools or knowledge to fix. Luckily, there are many roofing experts that do. Let them help you so you can get your roof and skylights looking as good as new in no time. 
We love working with VELUX skylights because they are known for low-maintenance, long lasting products. However, all skylights need a bit of attention now and then to keep them in optimal working order. If it's been a while since you had your skylight inspected, give our experts a call! We're happy to take a look at them and offer recommendations for maintenance or service.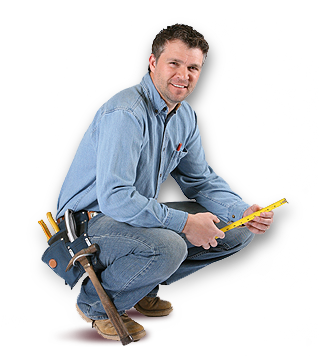 OUR FREE ROOF INSPECTION
How do you know when it's time for a new roof? The only way to be sure of your residential roof's current condition is to have a licensed professional personally inspect it. Werner Roofing is proud to offer free roof inspections for every client, so you can be sure of your roof's condition. Every Werner Roofing inspection comes complete with our promise: "We won't recommend or sell a roof replacement unless it's necessary."