April showers bring May flowers — but without proper protection, they can also bring damage to your roof! Here are some steps you can take to keep your roof protected from rain, so your family can stay warm and dry all year long. 
Roof Protection from Rain: 4 Proactive Steps to Take
Many homeowners don't think about maintaining their roofs until it's too late and a leaking or flooding disaster has already struck. In order to protect your roof from rain, it's important to be proactive. Here's what you can (and should!) do: 
1. Complete Any Necessary Roof Repairs
If your roof is in need of repair, it's not likely to hold up well against rain. And as more leaks accumulate, you'll find yourself overwhelmed with costly, devastating damages. That's why it's important to complete any necessary roof repairs as soon as possible.
Some possible damages you may look for include:
Leaks

Underlying structural damage

Cracked flashing
Once you've identified a problem with your roof, you have a choice to make: repair it or replace it. This decision may depend on a few factors, including the extent of the damage, flexibility of your budget, and length of time you expect to live in your home. You may contact a local roofing professional to bring some expertise that could help guide your decision. 
2. Ensure Gutters Are Functioning Properly
Gutters are one of the most important parts of a roofing system, helping direct rain away from your home. Therefore, it's important to make sure they're functioning properly.
Generally speaking, gutters regularly need to be cleaned out. Any sticks, debris, or other materials that pile up in them can cause them to clog and overflow, defeating their purpose. You should also check for any leaking, sagging, loose, or improperly sloped gutters that aren't doing the work you need them to do. 
If you notice that your home doesn't have gutters, you might wonder if you're missing some much-needed rain protection. The short answer is, you probably are. While some homes don't have gutters for particular reasons, most homes in Michigan need gutters. You should contact a local roofing professional to schedule a gutter installation soon. It's sure to pay off in the long run! 
3. Inspect Flashing Around Skylights
Skylights are capable of adding tons of natural light to your home, making it look more open and bright. However, skylights are also leak hazards, presenting more places for rainwater to seep into your home. Any openings between your skylight and roofing materials can be at risk for leakage. 
That's why it's important to install roof flashing around your skylights, or to check it for damage if you've already installed it. If you find any cracks or damage, get them fixed by a professional as soon as possible. 
4. Schedule a Professional Roof Inspection
The best way to ensure your roof is in top condition is to have a licensed professional inspect it. They'll take a look at the interior and exterior of your roof, inspecting any and all of its components — from shingles, to gutters, to weatherproofing. It's recommended that you schedule a roof inspection every year to ensure any issues are promptly addressed — and there's no better time to do it than after winter snow has taken its toll and spring/summer rains start to pour down. 
At Werner Roofing, we're proud to offer free roof inspections for every client. We'll come out to your home, examine the condition of your roof, and prepare a document that states anything in need of repair or replacement. We'll advocate for you and your home's best interests, but we won't recommend or sell anything that isn't necessary. That's our promise. 
If your roof needs extra protection from rain and other unpredictable weather conditions, Werner Roofing can help. Our experts will provide customized recommendations for how you can keep your roof durable and leak-free with various waterproofing and rain management systems. Give us a call at (616) 844-5382 or contact us online for more information.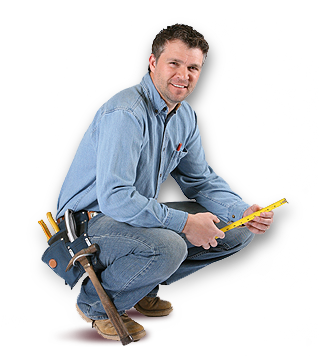 OUR FREE ROOF INSPECTION
How do you know when it's time for a new roof? The only way to be sure of your residential roof's current condition is to have a licensed professional personally inspect it. Werner Roofing is proud to offer free roof inspections for every client, so you can be sure of your roof's condition. Every Werner Roofing inspection comes complete with our promise: "We won't recommend or sell a roof replacement unless it's necessary."