There are
three common types of metal roofs
: exposed fastener, stamped profile, and standing seam. But since each of them offer great durability, cleanliness, and energy efficiency, you may be left wondering what kind of metal roof is best for your home.
At Werner Roofing, our team of experts believe that standing seam is the best kind of metal roofing. It's what we install and what we work with every day, so we know it well, and we know it works. Below, we'll give more details about what standing seam metal roofing is, and why we believe it's the best metal roof for your home.
What Is Standing Seam Metal Roofing?
Standing seam metal roofs consist of metal panels that are fastened together at raised seams. The panels sit vertically, and are long enough to reach from the top of your roof, all the way down to the bottom of it. They can be attached to your roof with a clip, or can be fastened to your roof decking with a fastener flange. No matter which way you install it, the important thing to remember about standing seam metal roofing is that the fasteners are completely hidden. 
Standing seam metal roofs often come with a variety of customization options. From different colors and shapes to custom lengths, widths, and thicknesses, you can choose the option that best fits your desired home aesthetic. Learn more about What is a Standing Seam Metal Roof. 
What Are the Advantages of Standing Seam Metal Roofing?
There are many reasons that standing seam is the best metal roof choice. Let's explore five of them below:
1. Hidden Fasteners
As mentioned previously, the greatest benefit of a standing seam metal roof is that the fasteners are hidden. Although this requires a bit more installation time, it pays off by producing a clean, uninterrupted look, and by eliminating the possibility of any holes being present in the roofing material. The hidden fastener design helps deliver on all of the following benefits as well.
2. Resistance to Leaks and Weather Conditions
Because standing seam roofs have hidden fasteners, the risk of leaks is minimized substantially. It also means that fasteners aren't exposed to UV rays, moisture, wind, and other elements that may cause them to deteriorate over time. 
Also, standing seam metal roofs' long, flat, sloped panels allow for effortless ice and snow removal. Instead of sitting on top of your roof for long periods of time, chunks of precipitation will slide right off with ease. 
3. Clean Appearance
Also due to hidden fasteners, standing seam metal roofs allow for a sleek, clean appearance. This uninterrupted look can't be found in other types of metal roofing, so it's sure to boost your home's exterior aesthetic and curb appeal. 
4. Low Maintenance
Compared to other types of metal roofs, standing seam roofs require a lot less maintenance. You won't need to constantly check for leaks or rust around exposed fasteners. However, it's still always a good idea to hire a professional for an annual roofing inspection, just to be sure there aren't any unseen problems that could lead to extensive damage and expensive repairs. 
5. Energy Efficiency
While other types of metal roofing are also energy efficient, the flat metal panels can make standing seam metal roofing one of the most rewarding choices. By applying highly reflective Energy Star paints and finishes to your roof's surface, you can reflect a lot of solar energy and reduce your home's cooling costs by up to 25%. 
Metal roofs are one of the best, longest-lasting roofing options on the market — but the right kind and right installation of your metal roof matters. For top quality workmanship and materials, trust Werner Roofing. We work exclusively with Sheffield Metals, a company we trust for durable, energy efficient, vibrant metal roofing materials. If you're considering a metal roof for your home, contact our team to discuss the best type for your home.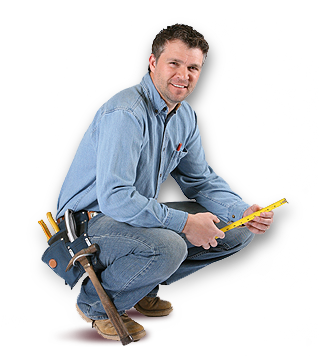 OUR FREE ROOF INSPECTION
How do you know when it's time for a new roof? The only way to be sure of your residential roof's current condition is to have a licensed professional personally inspect it. Werner Roofing is proud to offer free roof inspections for every client, so you can be sure of your roof's condition. Every Werner Roofing inspection comes complete with our promise: "We won't recommend or sell a roof replacement unless it's necessary."