GAF offers a number of industry-leading shingle options for every homeowner. From their award-winning Timberline roofing shingles to their affordable 3-tab shingles, let's take a look at the lineup in our guide to GAF roofing shingles.
Guide to GAF Roofing Shingles
Depending on your style and budget, GAF offers the best roofing shingles in the industry. Their best selling products include the high-performance Timberline roofing shingles, the premium Designer roofing shingles, and the economical 3-tab roofing shingles.
GAF Timberline Roofing Shingles
GAF's Timberline series of roofing shingles are architectural shingles that outperform the competition in durability, protection, and style. Made with multiple layers of durable asphalt material, these shingles are made to balance the newest in roofing technology with a classic dimensional look and feel — at a practical price for the average homeowner.
GAF Designer Roofing Shingles
GAF's Designer shingles are a premium option for those homeowners looking for the highest quality protective shingle with the added aesthetic features of a multidimensional, textured appearance. They are designed to mimic the old world feel of classic materials like shakes or tiles, without the weight or inefficiency. GAF's Designer roofing shingles are the luxury roofing option that offers the best protection on the market.
GAF 3-Tab Roofing Shingles
3-tab shingles are perfect for homeowners looking for a high quality shingle option that is affordable and effective. GAF's 3-tab shingles are made with fewer layers of asphalt than their Designer or Timberline shingles to reduce costs, but employ the same protective technology that keeps your roof, home, and family safe from the elements.
Why We Love GAF Roofing Shingles
Even when compared with other roofing material competitors, GAF products win because of their total protection system and comprehensive warranty options. 
GAF Roofing Shingles Total Protection System
Roofers love to work with GAF products because they provide everything the roofer needs for their complete project. The GAF total protection system includes leak barriers, ridge caps, deck protection, attic ventilation vents and more. All of the components in the system work together to protect your roof — which protects your roofing contractor's work. Roofers love working with products they trust, and they trust the quality of the GAF roofing system.
GAF Roofing Shingles Warranty
When you choose to install three or more items from the GAF total protection system, you are automatically eligible for the enhanced GAF warranties, which protects your roof for 10-15 years. Also, if you have your roof installed by a GAF certified factory roofing installer, you may qualify for even better warranty coverage, which extends the length of your warranty and protects you against defects and installation errors.
GAF Master Elite Certification
To become a GAF Master Elite certified roofing installer, roofers must undergo extensive training with GAF products, have a high positive customer approval rating and commit to ongoing professional development to hone their craft. Only 3% of roofing companies are able to reach this certification level, and are capable of giving out the best service and warranties GAF can provide. 
If you're considering using products like GAF's Timberline roofing shingles or other products from their total protection system, choose a GAF Master Elite certified roofing installer to make sure your roof receives the highest workmanship to go with its superior materials. 
Got your eye on a specific line of GAF roofing shingles? Let us know! Werner Roofing is a GAF Master Elite certified roofing installer and has achieved President's Club status for the 7th year in a row, which means we have exclusive installation access to all of GAFs best product lines and offer the best warranty on the market, the Golden Pledge. We'd be happy to install the GAF Shingles you love most.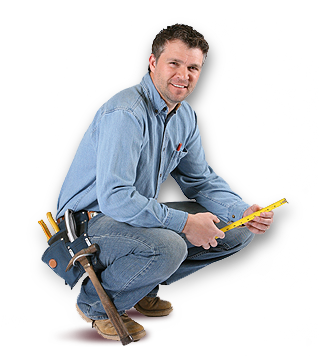 OUR FREE ROOF INSPECTION
How do you know when it's time for a new roof? The only way to be sure of your residential roof's current condition is to have a licensed professional personally inspect it. Werner Roofing is proud to offer free roof inspections for every client, so you can be sure of your roof's condition. Every Werner Roofing inspection comes complete with our promise: "We won't recommend or sell a roof replacement unless it's necessary."