As fall approaches, you're likely working on all kinds of home projects to make sure your house is set for winter. Once thing a lot of people don't think about is the trees around their house. Since we live in Michigan, trees are a pretty commonplace item and don't usually cause a lot of concern or alarm for the typical homeowner. The problem, however, is that trees can cause a lot of damage to your home, and especially your roof if you're not paying attention. So we decided to put this blog out, to let you know the dangers trees pose to residential roofs, and how you can do something about it! Don't just wait for a tree to fall, take action, and protect your home and roof for years to come. Here's what you need to know:
Overhanging Branches
Branches and limbs can easily break under the weight of snow, or simply snap off in high winds. When this happens, the larger limbs can break or put holes in your roof, while smaller branches often rip off shingles as they fall to the ground, leaving your roof susceptible to the elements and creating leaks.
So, it's a good idea to go around in the fall and just make sure your house is clear of any overhanging branches. As a general rule, you should have about a 10-foot radius around your house that's clear of any branches. You should also go around and inspect any nearby trees for signs of rot or decay, as dead limbs are more likely to fall or break. It's just better to have any potentially threatening limbs and branches out of the way ahead of time, so try to get those threatening branches out of the way before winter hits.
Leaves and Needles
It's also very important to clean leaves and pine needles off your roof. While you may have to wait until most of the leaves have fallen, if you can get those leaves and any other debris off the roof before it snows, you'll be in good shape. The problem is that when leaves and needles pile up on the roof, they can trap moisture, which is very bad for your roof. This trapped moisture can then seep into your shingles, and eventually your wooden support beams, creating warping as well as potential leaks and rotting.
Gutters
If you're up there cleaning off the roof, you may as well take care of your gutters too. We get it, it's a terrible, thankless chore, but it's something you'll have to do before wintertime. Those leaves and needles we just talked about can also get stuck in your gutters, which is bad news for you. When gutters are clogged, water can spill out the gutter trough instead of the downspout, which can erode your foundation and ruin your landscaping. What's more, leaves and needles prevent melted ice from flowing out of the gutter system, which means if you don't clean them out, you're likely to get ice dams this winter.
Falling Trees
Perhaps the most destructive issue when it comes to roofs are fallen trees. Even if they're just medium or small-sized trees, they can certainly still fall right through the roof of your home, causing major damage that can take awhile to repair. It's a good idea to check out the trees around your home at least once a year to make sure they're still living and don't have any rotting or dying parts. If you do suspect that one of your trees is older, and perhaps not as stable as it used to be, you should consider calling a local tree-cutter who can safely take it down and haul it away for you. We understand it's not easy to just chop down any old tree, but it is important for the health of your roof that you take down any trees that pose a threat to your home.
Good Trees
Now, we don't want you to think that you can't have any trees in your yard! Exactly the opposite, in fact, some trees can be good for your home. If you plant larger trees near the south side of your home, you'll protect your siding from harsh, hot afternoon sun. Trees can also help keep the temperatures around your home down, ensuring it lasts a little bit longer. Just make sure that you don't let those shade trees grow too close, and you can have all the trees you like.
If you're concerned about your roof as we head into fall, be sure to give Werner Roofing a call! Whether you're worried about your shingles or you'd like new gutters installed, we'd love to help you out. Give us a call at 616-844-5382 or request a free estimate online today!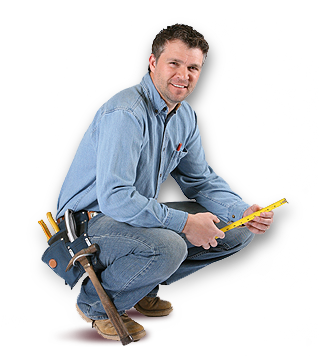 OUR FREE ROOF INSPECTION
How do you know when it's time for a new roof? The only way to be sure of your residential roof's current condition is to have a licensed professional personally inspect it. Werner Roofing is proud to offer free roof inspections for every client, so you can be sure of your roof's condition. Every Werner Roofing inspection comes complete with our promise: "We won't recommend or sell a roof replacement unless it's necessary."