As one of your house's most important structural components, your roof is built to protect your home and keep those who live within it safe and comfortable. However, its effectiveness is heavily affected by which type of material you use to build it. 
This is why many homeowners turn to asphalt shingles. Asphalt is a durable, long-lasting roofing material — and with multiple styles, textures, and color options, it's attractive as well. 
However, choosing a roofing material isn't just as simple as choosing asphalt shingles. What many homeowners don't realize is that there are a few subcategories within the broad category of asphalt shingles: organic and fiberglass asphalt shingles.
The biggest difference between these two? Their backing materials. But let's take a closer look at organic asphalt shingles vs. fiberglass asphalt shingles below, so you can make a more informed decision on which is best for your home. 
What Are Organic Asphalt Shingles?
When most people think "organic," they think of an environmentally friendly, all-natural material. And while it isn't usually a term that's first associated with roofing, those two qualities stand to be true here.

Organic asphalt shingles are made from non-synthetic materials, including asphalt and cellulose from recycled paper as the backing material. 
Advantages of Organic Asphalt Shingles
The cellulose backing material in organic asphalt shingles allows them to soak up more asphalt during the manufacturing process, increasing the regular benefits of asphalt. As a result, they usually have the following advantages over their fiberglass counterparts: 
Improved durability

– The added asphalt allows organic asphalt shingles to

last up to 20 years.

 

Improved performance in cold climates

– The added asphalt is especially useful in cold climates, allowing for more resistance against cracking and splitting. 
Disadvantages of Organic Asphalt Shingles
However, organic asphalt shingles also come with some drawbacks, including:
Added weight

– Organic asphalt shingles are heavier than fiberglass ones, which generally makes them more difficult to install — and, thus, more expensive. 

Prone to warping

– The cellulose backing material is capable of absorbing more water than fiberglass, so these shingles are more likely to warp over time. While this isn't usually an urgent problem, the shingles will need replacing every 20 years or so. 
What Are Fiberglass Asphalt Shingles?
Fiberglass asphalt shingles use a backing material of, well, fiberglass. This reinforced, composite material is used in a number of household applications, and it can be a great choice for roofing as well. 
Advantages of Fiberglass Asphalt Shingles
Fiberglass is an easy material to work with, which makes fiberglass asphalt shingles a great choice for many homeowners. Compared to their organic counterparts, fiberglass shingles present the following advantages: 
Lightweight

– Fiberglass asphalt shingles are thinner and lighter in weight, so they're easier to transport and install. This makes professional installation costs a bit lower. 

Fire-resistant

– Fiberglass shingles have a burn rating of nearly two hours, which is significantly longer than that of organic asphalt shingles. If you live in a wildfire hazard area, this is definitely something that could save you from devastating loss. 
Disadvantages of Fiberglass Asphalt Shingles
But, as you may have guessed, fiberglass asphalt shingles aren't problem-free. They also come with a few disadvantages like: 
Reduced durability

– Since they aren't as heavy and rugged as organic shingles, fiberglass shingles don't usually last as long. They'll need to be replaced more frequently.

Reduced performance in cold climates

–  If you live in a cold climate that experiences

harsh winter weather

, fiberglass shingles definitely won't last as long. They're prone to cracking, chipping, and splitting, which could lead to costly holes and leaks. 
Get Help Choosing the Right Roofing Material for Your Home at Werner Roofing
Still unsure which type of asphalt shingle is best for your home? Contact the roofing experts at Werner Roofing. We're happy to listen to your needs, take a look at your home, and provide roofing material recommendations based on the information we receive. To get started, give us a call or contact us online.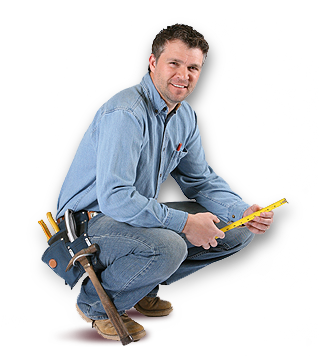 OUR FREE ROOF INSPECTION
How do you know when it's time for a new roof? The only way to be sure of your residential roof's current condition is to have a licensed professional personally inspect it. Werner Roofing is proud to offer free roof inspections for every client, so you can be sure of your roof's condition. Every Werner Roofing inspection comes complete with our promise: "We won't recommend or sell a roof replacement unless it's necessary."