There's no stopping winter from coming, and with it freezing temperatures, bitter winds, and of course, snow and ice. Brrrrr! Are you ready? How about your roof? 
Yes, just as you need to break out your fleece PJs and cozy socks, make sure you have plenty of wood for the fire, gas for the snowblower, and several month's supply of hot cocoa, you also need to prepare your roof for the harsh weather that lies ahead. This is especially true if there's a chance of an ice storm in the forecast. Ice storms can be particularly damaging to roofs, and often result in costly repairs if you're not prepared.
So, we better get to it before the iceman cometh! Here's how to make sure your roof is as prepared for an ice storm as possible:
How to Avoid Ice Storm Roof Damage 
Putting a little prep time in now will pay dividends later when winter weather inevitably arrives! Follow these steps to ensure an ice storm doesn't leave any damage to your roof in its wake.  
Get Your Gutters in Good Shape
Make sure your gutters are cleaned out and clear of debris. You don't want to chance any clogging that can lead to ice dams, and in turn lead to damage. Ice dams form when water is trapped then freezes and builds up on your roof making it susceptible to leaks and water damage — not good!
Speaking of leaks, now's the time to fix any leaky section of your gutters as well — another sure way to stop water damage in its tracks. 
Trim Your Trees
Overhanging branches are roof damage waiting to happen! If you have trees near your home, it's a good idea to trim back any limbs that could fall on your roof as a result of strong winds or the weight of ice accumulation. 
Ready Your Roof
Piles of fall debris left on top of your house can become waterlogged and compromise your roof, so be sure to clean off any leaves, needles, sticks, and other debris your roof may have collected over the fall. 
Inspect your roof for any needed repairs and address any issues that could impair your roof's ability to keep you safe, warm, and dry. (A roofing company can do this for you, if you prefer). Look for things like cracked, curled, balding or even missing shingles that need to be replaced. Also, repair any flashing that looks distressed. This is especially important around your chimney — a place prone to letting in leaks. 
While you're at it, keep an eye out for any signs that critters are looking for a cozy winter getaway inside your home. Roof pests can cause plenty of damage too, making your roof that much more susceptible to the damage an ice storm can leave behind!
Attend to your Attic
On top of skirting ice storm damage, your goal is to keep cold air out, and warm air in, right? That's why it's super important to make sure your attic's insulation is up to snuff, as well as its ventilation. 
This is your best line of defense against the harsh winter elements! Proper insulation and ventilation will keep you dry and cozy inside while also keeping large, damaging icicles from forming outside, as well as those dreaded ice dams.  
How to Deal with Ice Storm Roof Damage 
Of course, even if you are well prepared, and have done everything above to protect your roof, an ice storm can still prove to be a difficult adversary. Sometimes damage does occur despite your best efforts, and if that's the case, what should you do when the storm is done? 
Needless to say, winter is not a good time to safely get up on your roof! From the ground, check for signs of damage like pieces of shingles, downed branches, broken gutters, sagging areas of your roof, and any formation of ice dams. If you spy any of these red flags, call in the pros to assist you. You might also want to call your home insurance company to see if your policy covers damage to your roof due to an ice storm. 
Remember, if the weather calls for ice, you can always call Werner Roofing. As West Michigan residents, we know what winter has in store for roofs like yours, and we're here to help prepare your home's roof before ice damage occurs —  and we'll be here to help repair it after a storm, too!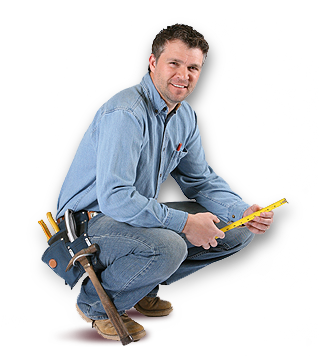 OUR FREE ROOF INSPECTION
How do you know when it's time for a new roof? The only way to be sure of your residential roof's current condition is to have a licensed professional personally inspect it. Werner Roofing is proud to offer free roof inspections for every client, so you can be sure of your roof's condition. Every Werner Roofing inspection comes complete with our promise: "We won't recommend or sell a roof replacement unless it's necessary."