In the world of roofing, GAF products are favored by roofing companies and homeowners alike, not only because of their high quality performance, but also the fact that they're backed by the most comprehensive warranties in the roofing industry. What could possibly be better? A whole system of GAF roofing materials, that's what! 
The GAF Roofing System is a combination of GAF products that work together to keep your home safe and protect it from the elements. Here's a closer look at all the components you get when you go with the lifetime roofing system from GAF:
GAF Roofing System Components
Leak Barrier
The worst enemy of any roof is a leak! Luckily, the GAF Leak Barrier provides an extra layer of protection between the roof deck and shingles to help prevent leaks caused by wind-driven rain and ice dams.
Roof Deck Protection
This specialized underlayment provides added protection against moisture trying its best to infiltrate your roof deck and cause damage to your roof and home. Not today, moisture!
Starter Strip Shingles
Besides protection from rain and stormy weather, your roof needs protection from the wind to avoid shingle blow-off. With their crazy-strong adhesive, GAF starter strips ensure shingles stay securely and properly in place.
Lifetime Shingles
Available in a variety of colors and styles to fit the needs of any home, these GAF high quality shingles maximize the performance and lifespan of your roof — no wonder they're North America's number one choice!
Cobra Attic Ventilation
A top-notch ventilation system like this one prevents moisture from building up in your attic and regulates heat, making for a more energy- and cost-efficient roof. You protect your house and the cash in your pocket!
Ridge Cap Shingles
These special shingles offer the finishing touches on your roof, adding beauty and dimension along with even more protection against leaks across especially vulnerable ridges.
Industry-Leading Warranties
When you choose the GAF roofing system, you use enough GAF products to automatically qualify for the GAF exclusive Lifetime Limited Warranty, offering non-prorated coverage for a minimum of 10 years. Upgrade to a System Plus, Silver Pledge, or Golden Pledge warranty, and you'll get services from a certified GAF roofing company too!
Talk about a bundle of joy! The complete GAF roofing system with its combination of high quality GAF products gives you more than unbeatable protection, it gives you peace of mind. In short: GAF is great.
Where Can You Find the GAF Roofing System? 
There's good reason why homeowners and roofers love GAF products: they're reliable, high quality, and provide the best warranties on the market, which is exactly why you should give Werner Roofing a call!
We're proud to offer our customers the GAF Roofing System along with the highest level GAF warranty, the Golden Pledge. Our roofers are Master Elite certified installers of GAF products, and can ensure you get the best GAF has to offer for your home. Want to learn more? Contact us online or by dialing 616-844-5382 today!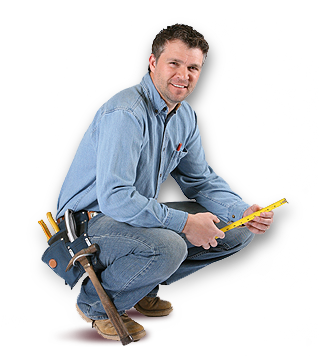 OUR FREE ROOF INSPECTION
How do you know when it's time for a new roof? The only way to be sure of your residential roof's current condition is to have a licensed professional personally inspect it. Werner Roofing is proud to offer free roof inspections for every client, so you can be sure of your roof's condition. Every Werner Roofing inspection comes complete with our promise: "We won't recommend or sell a roof replacement unless it's necessary."