Top Shingle Brands to Consider for Your Roofing Project
Let's face it, your roof is only as good as the materials it's made of, and since it's kind of important that your roof is pretty darn good, your choice of shingles matters. That's why it's good to know what the top shingle brands are, so you can make a choice that's sure to protect your home, and last for decades to come.
Top Reasons to Pick Top Shingle Brands
There are good reasons for making good shingle selections. No matter where you live or the elements your roof needs to withstand, the right shingles can provide not only protection, but also peace of mind. They can even save you money!  
The quality and longevity of the shingles you choose, along with aspects like warranties, and protection abilities (such as wind, fire, and impact resistance), can help homeowners secure discounts on their home insurance rates. That's not just good, it's great!
Of course, the biggest reason you should choose your shingles wisely is to ensure your roof provides the best protection possible for your home and family. Knowing the top shingle brands and what they offer can help ensure you find the shingles that best fit your roofing project's budget and needs. After all, your roof is what protects not only your home, but everyone in it! 
Top Shingle Brands for a Top-Notch Roof
Of all the brands of shingles available on the market, there are some that seem to pop up on everyone's lists of favorites. That said, it's always good to do a little research to make sure the shingles you choose will work for you. 
Tamko, for instance, is commonly considered a leading brand that offers affordable, quality products, but their shingles are also known for having a shorter lifespan. Good if you plan on a short stay at your house, not-so-good for a forever home. 
Here's a closer look at several other brands on top of the leader board and what you can expect from each:
IKO
This brand offers options with a price range that reflects the various levels of protection the shingles provide. From budget-friendly, basic asphalt shingles; to dimensional varieties with high wind ratings, algae resistance, and UV protection; to designer options that mimic tile or slate, IKO is a well-known brand that's got you covered no matter your price point or the environment of your location. All-in-all, IKO is a respectable choice, however it's often rated lower than other leading brands and warranties are limited.
CertainTeed
A top-selling brand in the U.S., CertainTeed roofing materials are known to be high-quality and long-lasting. They have historically been considered high-end, however, a more budget-friendly product line has recently been released. As with any roofing project, proper installation is of the utmost importance, but especially when choosing this particular brand.  
Owens Corning
Known for their large selection and excellent customer service, Owens Corning has also built a reputation for limited warranties that are tiered and can cover everything from wind and algae to the lifetime of the shingles, depending on the product you choose. They also boast a high fire resistance rating, offer an Energy Star option, and provide entire roofing systems complete with underlayment, water barrier, shingles, and ventilation. 
In addition, Owens offers an installer certification so you know the job's done right, and you can take advantage of upgraded warranties if you choose to have the total roofing system installed.
GAF
GAF is consistently one of the most popular roofing brands in the country and it's easy to see why. Not only are they known for their premium products and materials, but also their exceptional warranties, including the GAF Gold Pledge warranty which covers the entire roof — the materials, installation, and even labor! 
One reason GAF is able to provide such high-level warranties is the fact that they offer an excellent training program for contractors and a prestigious Master Elite Certification which ensures high-quality performance from your roof as well as those who install it!
Similar to Owens Corning, GAF provides a comprehensive total protection roofing system as well, so you not only get top quality shingles, but also every roofing layer there is! No wonder GAF products are a nationwide favorite of customers and contractors alike. 
Why GAF is Werner Roofing's Shingle Brand of Choice
Werner Roofing is a GAF Master Elite, factory-certified roofing installer, which means we have exclusive installation access to all of GAF's best product lines. It also means we are experts at installing GAF shingles and total protection systems to ensure the best quality roof for your home, guaranteed by the Golden Pledge warranty. In short, GAF makes our customers happy, which makes us happy, too! 
To learn more about GAF products and get started on your project, contact us today.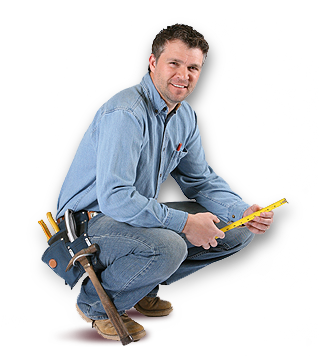 OUR FREE ROOF INSPECTION
How do you know when it's time for a new roof? The only way to be sure of your residential roof's current condition is to have a licensed professional personally inspect it. Werner Roofing is proud to offer free roof inspections for every client, so you can be sure of your roof's condition. Every Werner Roofing inspection comes complete with our promise: "We won't recommend or sell a roof replacement unless it's necessary."