Replacing your roof is a pretty big undertaking. It takes time to find the right contractor, schedule a date, ensure the weather forecast is clear, and save up enough money. After you get all these details set in place, it's time for the project to begin. But you might be asking yourself, "What do I do when my roof is being replaced?" 
What Do I Do When My Roof Is Being Replaced?
Clients often ask us, "What do I do when my roof is being replaced?" They're wondering if they can stay at home during the roof replacement and how they must prepare. To answer this question, no – you don't need to move out during roof replacement. 
On average, the roof replacement process for a single-family home takes a few days. You can count on two days as the minimum and a week as the maximum time frame (barring extreme weather conditions or major complications).
Most roofers conduct their business during the weekdays when homeowners work, so there's minimal disruption. Though our crews are respectful and professional, replacing a roof is a lot of construction. If you work from home or spend most of your time at home during the week and you're not sure you'll be able to stand the noise for the length of the day, it might be a good idea to get out of the house – at least while the roofers are working.
How To Prepare for Your Roof Being Replaced
If you're getting your roof replaced, we've listed some tips below to keep in mind to ensure you and your home stay safe throughout the installation process. If you're still worried about staying in your home during the process, don't hesitate to give your roofer a call. They'll be able to walk you through what to expect and let you know how long your installation will likely take.
Take a look at our guidelines below to take into consideration when your roofer comes to install your new roof. 
Inform Your Children
If you'll be at home with children during your roof replacement, it's important to inform them of what's happening and implement a few additional rules for that time. 
Encourage them to play inside during this time, and ensure they know not to go outside while the roofers are working. 
Roofing contractors will need to tear off your old roof before installing a new one, so a lot of debris will fall onto the ground, which isn't safe for children. 
Keep Your Pets Safe
Whether you plan on staying in your house or leaving during your roof replacement, you should consider removing or securing your pets. Similar to a thunderstorm, some animals can find the roofing process distressing. They also might not react well to strangers being at their home for an extended period. 
At the very least, we suggest securing your pets in a calm, quiet room, like the basement, where they can have a little relief from the noise. Or, take them with you or find pet care for them if you're concerned they won't react well to the additional stressors.
Remove Your Cars
As a rule of thumb, removing your car from your property during the roofing process is best. If you typically park in the driveway, falling debris could hit your vehicle. 
If you usually park in the garage, construction can shake loose tools and items hanging from the walls, where they can accidentally hit your car. So, just to be safe, it's best to park your car in the street while the roofers are working. 
Protect Outdoor Furniture and Landscaping
Professional roofers will lay down tarps to catch debris and come around the property with a magnet after the job is done to collect any stray nails or hardware. But roofing is notoriously messy – it is what it is! 
If you have any outdoor furniture, grills, or other valuables outside your home, it's best to move them during roof replacement. Falling debris from the roof could damage your property, so it's best to keep them safe from harm. 
Also, if you want to protect any landscaping around your property, it won't hurt to lay out a few of your own tarps to ensure nothing unwanted falls on your landscaped yard.
Werner Roofing Is Here for All Your Roof Replacement Needs
If you're still unsure if it's time to replace your roof, give Werner Roofing a call. We'll give you an honest assessment of where your roof is and let you know if you really need a replacement. We know it can be challenging to make that final decision, so we're here to help you in any way we can. Give our office a call at 616-844-5382 or contact us online today for your free roofing estimate.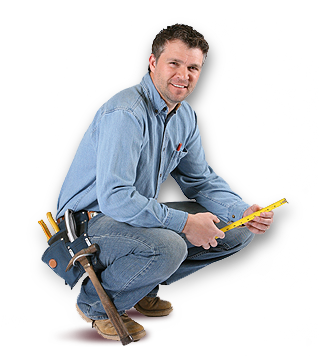 OUR FREE ROOF INSPECTION
How do you know when it's time for a new roof? The only way to be sure of your residential roof's current condition is to have a licensed professional personally inspect it. Werner Roofing is proud to offer free roof inspections for every client, so you can be sure of your roof's condition. Every Werner Roofing inspection comes complete with our promise: "We won't recommend or sell a roof replacement unless it's necessary."