Installing skylights can provide your home with natural light and a stylish design, but sadly, even
well-maintained skylights
do not last forever. Just like any other type of window, there will come a time when you need to replace them, though knowing exactly when that time is can be tricky. That's why we put together the guidelines below, so you can use them to help determine when your old skylights should be replaced with new ones. 
Replace Skylights When You Spot Signs of Aging
Skylights are great for letting in natural light, but if they're letting in any other elements, it's time to swap out the old for the new! Leaking — as well as fogging, discoloration, cracking, and build-up of condensation — are sure signs your skylights are ready for retirement and it's time to replace them with newer models. 
Replace Skylights When You Replace Your Windows or Roof
If other windows in your home need replacing, it's usually a good time to replace your skylights as well to ensure consistency in style, and in the overall energy efficiency of your home. 
Probably the best time to replace skylights, however, is when you replace your roof. That's because it saves time and money to do the work all at once. 
When you're getting a roof replacement, even skylights that seem perfectly fine can be compromised. The removal of old roofing materials and placement of new ones around the skylight can result in some shifting, and thus the possibility of future leaking. 
That means you'll likely end up replacing the skylights later anyway. And in that case, the new roofing materials you just put down around the skylight will have to be ripped up and replaced yet again. All this equates to more time and more money spent, so you can see why it actually makes a whole lot of sense to replace both your roof and skylights simultaneously. 
Replace Skylights When You Want to Take Advantage of Upgrades 
When you consider the advances in technologies and engineering of skylights, replacing old ones with newer models can provide you with benefits you didn't have before. For instance, the latest VELUX skylights feature dual-paned glass for increased energy efficiency, a.k.a. lower heating and cooling bills! There are even remote-controlled models that open up to let fresh air inside as well as solar-powered options that not only help with energy bills but also qualify you for a tax credit. 
A lot of things have changed and improved since your old skylights were installed, so upgrading to new ones will allow you to enjoy all the modern design and functionality new VELUX skylights have to offer. 
So, with all this in mind, what do you think? Are you ready to repair or replace your VELUX skylights? Werner Roofing is here to help! We have a knowledgeable team of experts in VELUX skylight installation and repair, so you can count on us to ensure your skylights are installed properly and look and work their best.  Get in touch with us today to get your project started, or check out our VELUX skylight offerings online. Out with the old and in with the new!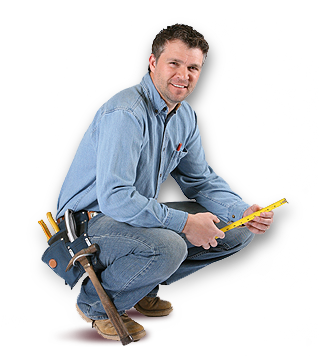 OUR FREE ROOF INSPECTION
How do you know when it's time for a new roof? The only way to be sure of your residential roof's current condition is to have a licensed professional personally inspect it. Werner Roofing is proud to offer free roof inspections for every client, so you can be sure of your roof's condition. Every Werner Roofing inspection comes complete with our promise: "We won't recommend or sell a roof replacement unless it's necessary."