When it comes to roofing projects, whether it's repairs, replacements, or installations, homeowners are often faced with a crucial decision: should they tackle the task themselves through a DIY approach, or is it wiser to hire a professional roofing contractor? 
Both options come with advantages and challenges, making it essential to weigh the factors carefully before making a choice. In this blog, we'll compare roofing DIY vs. hiring a professional so you can determine the most suitable path for your roofing needs. 
Let's Compare DIY Roofing vs. Professional Roofing
ADVANTAGES OF:
DIY ROOFING
If it's a simple repair that doesn't require much skill, such as applying some sealant over a small

roof leak

, fixing it yourself is a cheaper option.

If you need to replace a few shingles and recently replaced your roof, you might already have leftover shingles to save on

product costs

.

 

Since do-it-yourself roof replacement is cost-effective, you will have the luxury of purchasing higher-quality materials. 

When hiring professional roofers, you'll have to follow their schedule, and they can book quickly. You can work on your own terms when you go the do-it-yourself roofing route. 
PROFESSIONAL ROOFING
You don't need to climb onto your roof, which will give you and your family peace of mind. 

When you use a professional, you can be sure that the job is done right every time and will last you for years to come. 

When a roofer works on your home, they can see the whole picture. They can let you know if everything is in proper working order or if anything else should be addressed. 

Good roofers will offer a

quote or consultation

, so you know exactly what's happening with your roof, why it needs to be fixed, and how much it will cost. You can adequately prepare and start saving money. 

If you're

replacing your roof entirely

, hiring professionals usually means a manufacturer's warranty is available. This can save you a lot of headaches and costs in the future.

It will likely look better overall. Roofers have the equipment necessary to do the job right and make it look better than a DIY project ever could.
DISADVANTAGES OF:
DIY ROOFING
Walking around on top of a roof is dangerous, especially if you aren't experienced or don't have the proper equipment. 

If you aren't skilled in roof repairs, you could worsen a minor problem. Roofing is a skilled practice; you don't want a small leak to become a major structural issue. 

You will double your spending if you make mistakes while repairing your roof. You'll need to purchase new materials and take the time out of your schedule to fix the work. 

Not only will you need to pay for roofing materials, but you also might need to invest in high-end roofing equipment – which can be quite expensive, especially if you aren't using it all the time. 

You simply don't have the time and equipment to do the same level of job as a professional. Plus, aesthetics matter, and chances are high that your work won't be as aesthetically pleasing as the work of a professional
PROFESSIONAL ROOFING
If it's a simple task, having a pro do it rather than fix it yourself might cost more. You'll have to factor in labor costs. 

You'll have to ensure that the roofer can come to your home when it's convenient for both of your schedules. 

If you have a repair that needs to be addressed immediately, you might have to wait for a trusted professional to do it. Depending on the time of the year, some roofers may be booked for weeks.
The Verdict: Do-It-Yourself Roofing vs. Hiring a Professional
The idea of DIY roofing might sound enticing at first. You can save money and do it on your own terms. That being said, we suggest only considering the DIY route if it's a minor fix or repairs you want to do. 
Looking at the bigger picture, you'll see that hiring a professional roofing company will yield far more advantages in the long run. You'll get the ultimate value for your money and have peace of mind that the job is done right. 
When it comes to being a homeowner, a roof is one of the most significant investments, so you want to be sure it will last. The uncertainty of DIY roofing is a definite question mark, and if you do decide to do it yourself, we suggest at least asking a professional some questions before you do. 
Hire A Trusted Werner Roofing Professional
If you do have an issue with your roof and don't know which route to take, Werner Roofing would love to help. Give us a call at 616-844-5382, or schedule your free quote online today! We'll let you know exactly what's going on with your roof and how we can help you. You can always trust Werner Roofing for all your roofing needs.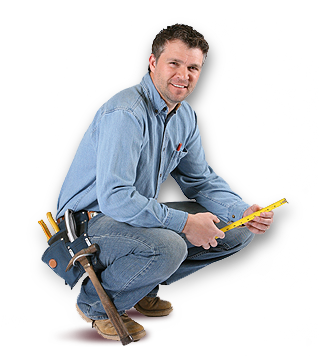 OUR FREE ROOF INSPECTION
How do you know when it's time for a new roof? The only way to be sure of your residential roof's current condition is to have a licensed professional personally inspect it. Werner Roofing is proud to offer free roof inspections for every client, so you can be sure of your roof's condition. Every Werner Roofing inspection comes complete with our promise: "We won't recommend or sell a roof replacement unless it's necessary."