So you're getting a new roof, huh? That's great! But what exactly is involved in the process? Knowing what to expect from a new roof installation can give you peace of mind that you're receiving the best quality protection for your home. Here's a look at the process of installing a new roof, step by step. The more you know, the better you'll feel about your investment. 
Roof Installation Step 1: Deciding on a Contractor and Materials
Yes, you've made the big decision to get a new roof, but there are still a couple of important decisions you'll need to make next. 
First, you'll need to decide on a roofing company. Ask around for references, collect a few estimates, compare services and warranties (not just price!), and choose the one that best fits your needs.
Then, discuss your material options with the contractor you choose, and decide on the color, style and type of shingle that works and looks best with your house.
Roof Installation Step 2: Removing Old Roofing
As the saying goes, "Out with the old and in with the new!" In most cases, your old shingles will be removed before your new roof can be installed. Your surrounding landscape will need to be protected with tarps and the neighbors will have to excuse the dumpster in your yard, as it will be needed to collect all the old debris.
Once the old shingles are removed, the roofers will be able to inspect the decking beneath and replace any damaged areas with new decking to ensure a solid foundation.
Roof Installation Step 3: Defending Against Water Damage
A non-corrosive metal, called a drip edge, will be secured along the edges of the roof to prevent moisture from building up and getting underneath your new shingles. 
Next, underlayment and flashing will be installed, serving as a waterproofing barrier between decking and shingles and reinforcing roof valleys for extra protection. All vents, pipes, and chimneys will be sealed to ensure no water can penetrate these vulnerable sections of your roof. 
Roof Installation Step 4: Installing New Shingles
Woo-hoo! Now your house is ready to get its new roof. It's time to apply the new shingles you chose in step 1. How long it takes depends on several factors including the size of your house, the type of shingle you choose, the complexity of your roofline, and of course, the weather. Typically, though, you can expect the placement of new shingles to take anywhere from a day or two, all the way up to a full week. 
Roof Installation Step 5: Cleanup and Final Inspection
After the last shingle is placed, but before you celebrate a job well done, it's time to clean up all remaining materials, tools, nails, and equipment, so you can say, "Ta-Da! Look at how awesome our house looks!" 
Once it's cleaned up and looking great, your roofing company will want to make sure your roof functions great, too. A thorough inspection is the final step in new roof installation to ensure standards of quality have been met and your new roof works as good as it looks.
Roof Installation Experts
If you're considering a new roof for your new home, or you're ready to replace your roof, reach out to the expert team at Werner Roofing. As a trusted source with years of experience, you can rest assured you'll receive the best quality roof for your investment. Contact us for a free installation quote and we'll be happy to come out and help you protect your home for many years to come.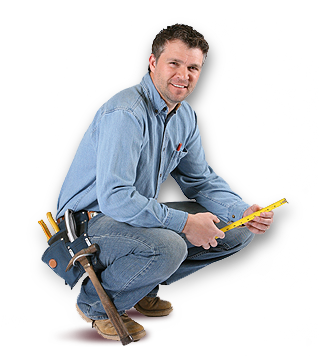 OUR FREE ROOF INSPECTION
How do you know when it's time for a new roof? The only way to be sure of your residential roof's current condition is to have a licensed professional personally inspect it. Werner Roofing is proud to offer free roof inspections for every client, so you can be sure of your roof's condition. Every Werner Roofing inspection comes complete with our promise: "We won't recommend or sell a roof replacement unless it's necessary."