In Michigan, we know all about layering up to protect ourselves from the ever-changing weather, right? Well, just like wearing long underwear beneath a shirt that's beneath a jacket, your roof has layers to protect your house from the elements, too! That's right, you don't just slap on some shingles and call it good. There are, in fact, multiple layers of protection involved in roofing that work together to keep you warm, safe, and dry. Here's all you need to know:
Roofing Layer #1: Insulation
Between your attic and your roof lies a layer of insulation that serves to keep the outside air out and the comfortable air in. Proper insulation is vital to energy efficiency — kind of like long underwear! 
Roofing Layer #2: Ventilation
Proper ventilation is key for warm, moist air to escape your attic so it doesn't mess with airflow or invite mold inside your home. You need this layer for good air circulation and to regulate temperatures and moisture levels, which will in turn keep both energy bills and mildew from growing.
Roofing Layer #3: Framing
This is the foundation of your roof and is designed to distribute the weight of your roof evenly. It's made up of triangular trusses which give your roof its shape and all the support it needs.  
Roofing Layer #4: Roof Deck
Also known as sheathing, the roof deck is typically made of plywood and is installed over your framing to connect the trusses and joints as well as provide a base and solid surface for the rest of the layers that come next. 
Roofing Layer #5: Water Shield
This layer adheres to the roof deck to protect it from water damage caused by driving rain or melting ice and snow. It's like a rain jacket for your roof! 
Roofing Layer #6: Underlayment
The underlayment is an extra layer of water resistance between the deck and the shingles. It helps prevent water from getting under shingles and protects the deck even further from possible damage. It's like wearing a raincoat and using an umbrella.
Roofing Layer #7: Starter Strip
A starting layer of shingles lines the edge of the roof, sealing all of the edges to reinforce your roof against strong winds and storms.
Roofing Layer #8: Shingles
Finally, you're ready for the shingles! This final layer of your roof is more than just a pretty face for curb appeal. Shingles provide protection from fire, sun, water, and all sorts of weather conditions. It's like a fancy coat that looks great but also keeps you comfy and warm!  
Roofing Layer #9: Flashing
Well, it's sort of a layer. Flashing doesn't cover your whole roof but offers an added layer of thin metal just in certain spots that could use a little extra protection. It acts as a watertight seal around chimneys, vents, skylights, valleys, eaves, and intersections of the roof.
 And there you have it. Who knew there were so many layers to a roof? Well, actually we did since we have more than 30 years of experience under our roofing belts! That's important, too, since it's crucial for each layer of a roof to be installed properly to give you the best, longest-lasting protection. 
 When every layer counts, you want to count on a reputable roofing company, and guess what? You can count on Werner Roofing! Reach out to our expert team today for a free inspection or estimate.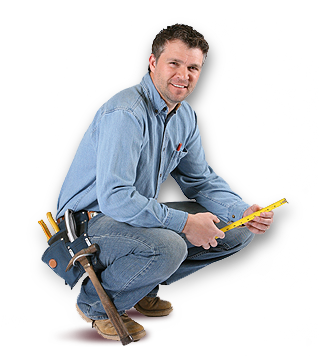 OUR FREE ROOF INSPECTION
How do you know when it's time for a new roof? The only way to be sure of your residential roof's current condition is to have a licensed professional personally inspect it. Werner Roofing is proud to offer free roof inspections for every client, so you can be sure of your roof's condition. Every Werner Roofing inspection comes complete with our promise: "We won't recommend or sell a roof replacement unless it's necessary."