As summer rolls in, we can all start looking forward to sunny days and ice cream by the pool. But there's also a summertime threat that homeowners need to be aware of — severe storms. 
Whether it be rain, lightning, hail, or wind, big storms can wreak havoc on roofs. And while there's no way to control the weather, there are ways you can prepare yourself in case something does happen to your roof. 
Let's discuss a few types of roof storm damage to look out for, and what to do if your home has suffered any of them. 
4 Kinds of Roof Storm Damage
After a severe storm, there are some types of roof damage that are clear upon first glance. Then, there are others types that require a closer look — but that doesn't mean they aren't just as detrimental. Here are a few kinds of roof storm damage to be aware of. 
1. Fallen Trees or Other Debris
Big storms can lead to serious damage, caused by fallen trees, limbs, or other debris falling directly onto your roof and creating gaping holes. This is the most noticeable type of roof storm damage, often requiring the most amount of repair work. 
2. Torn, Dented, or Missing Shingles
If your home has shingles as its main roofing material, you may notice some damage to them after a severe storm. Here's what you should keep an eye on: 
Torn shingles

, which are usually a result of high winds ripping them in two. 

Dented shingles

, which can appear like dark spots and are usually a result of hail damage. You may also find loose shingle granules in your gutters.

Missing shingles

, which are shingles that have been completely removed from your roof. 
3. Dented Gutters
Gutters are designed to direct rainfall away from your home, but they don't always stand up well against severe storms. Hail and strong winds can cause them to dent, bend, or break, making them dysfunctional until repaired. 
4. Leaks
If your roof suffers any holes or loss of shingles due to a storm, it leaves a spot of your roof that's exposed and prone to leaks. Check your ceilings and attic for any drips or signs of water damage. 
What to Do When Your Roof Is Damaged by a Storm
When a storm has hit and damaged your roof, it can be scary and overwhelming. Knowing the right steps to take can help you reduce panic, stay safe, and get the problem resolved as quickly and efficiently as possible. We'll walk you through each of those steps here: 
Help Anyone Who's Injured
First and foremost, protect the safety of yourself and those around you. If anyone has been injured as a result of the storm and requires medical treatment, call 911 immediately. Remember that your home and belongings can be repaired or replaced — human lives cannot!
Be On the Lookout for Safety Hazards
The next step is to watch out for any safety hazards that may pop up in the event of a storm. Some examples of these could be: 
Fallen trees

Downed power lines

Damaged gas lines

Broken glass

Exposed wires
If your home is damaged, stay out until it can be inspected by a professional. There could be structural damage or gas leaks that could harm you. If you're able, you could mitigate more risk by turning off your electricity and gas — but only if you believe it's safe to do so. 
File an Insurance Claim
Filing a storm damage insurance claim can help you get the compensation you need to repair or replace your roof. In order to get the amount of money you need, it's important to follow a few of these best practices:
Document when the storm took place (take a photo of the weather report if possible!)

Take as many pictures of the damage as possible

Get a reputable residential roofer's help identifying and listing damages

Find your homeowner's insurance policy and re-familiarize yourself with it

Don't wait to call your insurance provider. Make your claim as soon as possible. 
Practice Safe Cleanup Practices
Once you start to clean up the storm damage, make sure you're doing so safely. Wear proper protective gear, such as boots, hard hats, gloves, and eye protection. Also, be aware of any animals and critters that may have been displaced by the storm — both to protect their safety and your own. 
Work with a Roofing Contractor for Repair & Replacement
Once you've filed an insurance claim and received compensation, work with your roofing contractor to repair or replace your roof. If you just need to replace a few shingles, they'll be able to help you find a good match. If you need to replace your entire roof, they'll help you find new materials that match your style and budget. 
The right residential roofing contractor will be able to work quickly and efficiently, so you can get back in the comfort of your own home as soon as possible. They'll provide great customer service to ensure all your needs are met, and they'll work with your insurance company to ensure damage is paid for appropriately. 
Need Storm Damage Roof Repair? Contact Werner Roofing
Has your roof been damaged by a storm? At Werner Roofing, we understand the stress you're likely experiencing, and we're happy to offer a hand in helping you get back on your feet. We'll work with you to identify and complete any necessary repairs, so you can get your home looking as good as new, as soon as possible. For more information on how we can help, contact us online.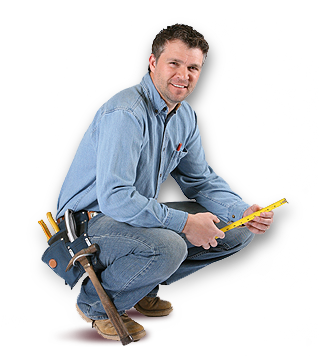 OUR FREE ROOF INSPECTION
How do you know when it's time for a new roof? The only way to be sure of your residential roof's current condition is to have a licensed professional personally inspect it. Werner Roofing is proud to offer free roof inspections for every client, so you can be sure of your roof's condition. Every Werner Roofing inspection comes complete with our promise: "We won't recommend or sell a roof replacement unless it's necessary."