You know what they say:
a home is only as good as the roof that covers it
. 
Well, at least that's what we say here at Werner Roofing — and we're not wrong. Your roof is one of the most important structural components of your home, keeping your family and belongings safe from outdoor elements that could harm them. It's also a huge part of what makes your curb appeal, you guessed it, appealing. 
That said, if your roof isn't looking or functioning as good as it once was, it may be time for an upgrade. And while you may not look forward to paying for the cost of a new roof, you can definitely look forward to enjoying the benefits of one. Below, we'll list five of the most prominent benefits of installing a new roof, so you have a better understanding of what to expect. 
5 Benefits of a New Roof
Of course, the biggest benefit of a new roof is that you're not dealing with your old, outdated, and dysfunctional one — but there's a little more to it than that. Here are five huge benefits that a new roof can provide for your home and the loved ones who live within it. 
1. Increase Resale Value
If you're planning to sell your home, installing a new roof is one of the best home improvement projects you can do to increase your home's resale value. In fact, it's estimated to result in somewhere around a 70% return on investment (ROI). There are two main reasons a new roof is so rewarding when it comes to resale value:
New roofs attract potential buyers.

When it comes to real estate, first impressions are everything. And considering that the roof is almost half of what prospects can see from the road, it means a great deal if it looks nice and updated. 

Potential buyers like that they don't have to update the roof themselves.

From their perspective, if they were to purchase your house, there's great relief knowing that they won't have to worry about repairing or replacing the roof for a long time.
2. Increase Curb Appeal
As mentioned above, your roof accounts for almost 50% of your home's curb appeal. And while that's an important detail for prospective buyers, it's also an important detail if you're not planning on selling. 
Nobody likes to come home to a house that looks outdated or in poor condition, nor do they feel completely confident inviting guests over to it. And, in some instances, your homeowners' association (HOA) may have standards for what requirements your curb appeal needs to meet. Regardless, there's an importance placed on the exterior of your home looking clean and maintained — and a new roof can help you get there. 
3. Reduce Energy Bills
If your roof has not been properly maintained or is deteriorating due to age, it can cause a massive spike in your energy bills. Holes and insufficient insulation can cause heat and air conditioning to escape easily, which requires your HVAC system to work harder to achieve your desired indoor temperature — and you'll spend more on gas and electricity to power that. 
A new roof will fix any holes, include proper insulation, and possibly be built with newer, more energy-efficient materials. Today, most top-name brands in the industry have some kind of energy-efficient solution — whether your preference is shingles, metal panels, wood shakes, or something else. No matter what, rest assured that a new roof delivers the most bang for your buck when it comes to energy efficiency. 
4. Prevent Health and Safety Hazards
One benefit of a new roof doesn't have anything to do with the roof itself. It has to do with you and your wellbeing. See, if your roof has accumulated mold, mildew, bacteria, and/or other hazardous materials over the years, it could be contributing to poor air quality within your home. As you and your family breathe that harmful air in, it can contribute to serious health effects. 
Similarly, a damaged roof can also be a safety hazard for those who occupy your home. If it becomes unstable and continues to be exposed to the elements, the chances of it breaking or crashing down increase. 
A new roof will remove each of these hazards, providing updated, certified materials thar keep your family safe.
5. Protect Your Home with a New Warranty
When you purchase a new roof, you usually get a new warranty with it. And, by working with a reputable residential roofing contractor and high-quality, top-name-brand materials, that warranty is likely to be a pretty comprehensive one. 
While warranties can vary, they all contribute to a bonus benefit of installing a new roof: stress reduction. This is because you'll have peace of mind that your new roof is built strong enough to withstand whatever Mother Nature throws its way — and, on the off chance something unexpected happens, you have a solid warranty to cover the costs of any damages. 
A new roof is a big, but rewarding project. If you're interested in reaping the benefits of a new roof yourself, Werner Roofing can help. Our process starts with a free inspection and roofing estimate, and then our crews will work diligently to install a beautiful, durable, long-lasting roof with some of the highest quality materials on the market. To get your project started, give us a call at (616) 844-5382 or contact us online.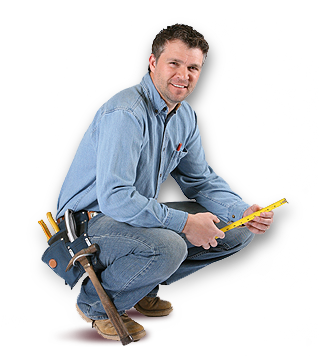 OUR FREE ROOF INSPECTION
How do you know when it's time for a new roof? The only way to be sure of your residential roof's current condition is to have a licensed professional personally inspect it. Werner Roofing is proud to offer free roof inspections for every client, so you can be sure of your roof's condition. Every Werner Roofing inspection comes complete with our promise: "We won't recommend or sell a roof replacement unless it's necessary."