ANSWERS TO 10 OF YOUR MOST FREQUENTLY ASKED ROOFING QUESTIONS
For many homeowners, roofs are something that is out of sight, out of mind — until something goes wrong. When something does go wrong, you may find it challenging to get the information you need and come up with a fix you can afford. That's why we've compiled 10 of the most common roofing questions we hear from our customers. 
Top 10 Frequently Asked Roofing Questions
Roofing doesn't have to be a mystery. With the correct information, you should be able to keep your roof in good condition, spot minor issues before they become major problems, and know when it's time for an upgrade. Check out our most common roofing questions and answers below. 
1. HOW LONG WILL MY ROOF LAST? 
One of the most frequently asked roofing questions is, "How long will a roof last?" Your roof's lifespan will depend on a few factors — the most important being material. Generally, an asphalt roof will last between 12-20 years, and a metal roof will last between 40-70 years. 
However, climate, extreme weather, and maintenance habits can also affect your roof's longevity. If you live in an area regularly receiving heavy rain, snowfall, or high winds, your roof might suffer more wear and tear than others. 
Roofs that are regularly inspected and maintained can last longer than the timelines mentioned above. Taking great care of your roof and attending to issues soon after they arise will likely protect your investment for much longer.
2. SHOULD I REPAIR OR REPLACE MY ROOF?
Whether you should repair or replace your roof depends on your roof's age and the extent of the damage. If your roof is near or over its estimated life expectancy, it will likely need a complete replacement. As your roof ages, it starts to work less effectively than it used to, making it a great candidate for an upgrade.
If your roof has extensive damage, whether from weather, debris, fire, or water, replacing the entire thing is a better idea. A few chipped or missing shingles in one area can be fixed with a small repair job, but if the damage is more significant than that, replace it.
3. HOW MUCH WILL MY NEW ROOF COST?
This is a tricky question because every home and roof is different. The cost of a new roof will depend on several factors, including material, size, slope, labor, and more. The best way to get an accurate estimate is to call one or more trusted roofing contractors in your area. Most reputable roofers will offer a quote at no cost and with no obligation. 
For a free, no-obligation quote from Werner Roofing, click here.
4. CAN MY ROOF BE INSURED?
In most cases, your roof can be insured through your homeowner's insurance policy. This protects your roof from major unexpected damages like fires, tornadoes, and vandalism. 
For minor issues, like curling or cracking shingles, most roofs come with a warranty. These warranties could cover the roofing materials (like shingles or metal sheets), the labor to install those materials, or both. 
It's important to remember that every roofer offers different warranties, and various roofing materials come with varying manufacturer warranties. Therefore, it's wise to take bids from multiple roofers and materials to see what contracts they're offering and which is best for you.
5. HOW LONG WILL IT TAKE TO INSTALL MY NEW ROOF?
Installing a new roof usually takes about 1-2 days to complete. 
The exact amount of time it will take depends on three main factors: 
The size of your roof

The type of roof you're installing

Whether or not you have to remove existing roof materials before installing new ones 
Timing can also depend on seasonality. During the winter, roof replacements are available during emergency situations. When temperatures are cold, the shingles really struggle to get properly sealed down. As a rule of thumb, it's always better to get your roof repairs completed during the warm weather seasons. 
For a more accurate answer on how long it will take to install your new roof, get an estimate from one or more trusted roofing contractors in your area. Most of them will provide a comprehensive timeline, and some of their contracts will even include a penalty if it's not completed on time.
6. CAN I INSTALL A NEW ROOF IN WINTER?
The short answer is yes – you can install a new roof in the winter. If your roof has suffered a major catastrophe (say a tree fell on your home or you discovered water damage), you might need a new roof as soon as possible. Many homeowners are afraid that roofers won't work in winter because of the weather, but that's not true. 
While installing roofs in the winter is more challenging, most roofers can make it happen as long as they're extra careful. The process may take longer since roofers must be extra cautious, store materials appropriately, and wait for clear days, but it's possible. If you need a roof right now, don't worry that the weather will put your family out. 
7. WHAT ARE THE MOST COMMON ROOFING MATERIALS?
There are many types of roofing materials, all with separate aesthetic appeals and performance capabilities. However, the most common options include:
Wood shakes

Slate or clay tiles
Which of these materials is suitable for your roof? That's up to you! You can ask a reputable roofing contractor to walk you through the pros and cons of each of them, then make your decision based on that information. The right roofing contractor will consider these critical roofing questions and answers.
8. WHAT IS ROOF FLASHING? DOES MY ROOF NEED IT?
Another most frequently asked roofing question deals with roof flashing. Roof flashing is a flat, thin, waterproof material (usually steel) placed underneath shingles. It's used to direct water away from the most vulnerable areas of your roof, preventing any water from entering cracks and openings on it. 
Your entire roof probably won't require flashing, but some sections will. These are usually the most leak-prone areas, such as:
Any roof surface that connects to a front or side wall

Valleys (low points where two roof slopes connect)

Around protrusions like bathroom vents, chimneys, or

skylights

Edges (eaves or rakes)
Installing flashing in these areas gives your home a great second line of protection against devastating water damage.
9. DOES MY ROOF NEED GUTTERS?
The short answer? Yes, you probably need gutters for your roof – but not always.
Gutters are designed to direct rain away from your home. They catch water as it runs down the slope of your roof, then lead it into a downspout or drain that carries it away. This all works to prevent your home's foundation from eroding, the basement from flooding, and the siding from growing mold and mildew. With all that in mind, gutters are a pretty important part of a roofing system. 
However, there are some instances where you may not need gutters installed. This is usually if your roof has a steep slope or you live in a dry environment.
10. WHAT DO I DO IF MY ROOF IS DAMAGED BY A STORM?
If your roof has been damaged by a storm, follow these steps to ensure everybody is safe, minimize any additional damage, and get coverage from your insurance or warranty provider. 
Help anyone who's injured. 

Identify and resolve any safety hazards (downed power lines, fallen trees, damaged gas lines, etc.)

Take photos and videos of the damage

Get a reputable roofing contractor in your area to help with identifying and listing the damage

File an insurance claim

Wear protective gear while you clean up

Talk to a roofing contractor for repair or replacement options
HAVE MORE ROOFING QUESTIONS? CONTACT OUR EXPERTS FOR ALL OF YOUR FREQUENTLY ASKED ROOFING QUESTIONS
If you have a roofing question that wasn't answered in this article, feel free to reach out to our team at Werner Roofing. We're here to help you achieve peace of mind about your roof, and we'll happily give you a free estimate for a repair or replacement — no obligation required. Call our office for all roofing questions and answers at (616) 844-5382 or contact us online today.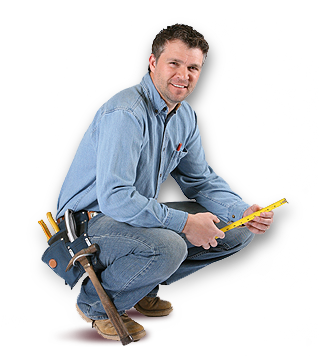 OUR FREE ROOF INSPECTION
How do you know when it's time for a new roof? The only way to be sure of your residential roof's current condition is to have a licensed professional personally inspect it. Werner Roofing is proud to offer free roof inspections for every client, so you can be sure of your roof's condition. Every Werner Roofing inspection comes complete with our promise: "We won't recommend or sell a roof replacement unless it's necessary."